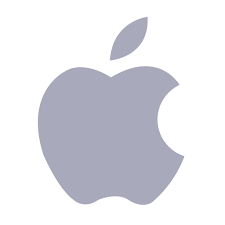 To view the most up-to-date information on your order or track your delivery, visit Apple Store Order Status website. If you are paying by credit or debit card, you will also be able to amend your order details here. Modifiable details are marked with an 'edit' button.
You will receive an order acknowledgment email to confirm that we have received your order. Once your order has been accepted and shipped we will also send you a dispatch notification email containing carrier information and estimated delivery dates.
Apple order status
For items shipped to a physical address, you'll receive a shipment notification email with your carrier information, and estimated delivery date and, if available, a tracking number.
You can also view shipping information by selecting an item from your Order Listing(Opens in a new window) page. There you'll see the most recent delivery estimates, as well as a Track Shipment link to detailed tracking information on the carrier's website. If you ordered multiple items, you may have separate tracking information for each item.
To ensure safe delivery, most shipments require a signature on delivery. If your delivery requires a signature and you won't be available, you can use the "Pre-sign for delivery" link to authorize the delivery with the carrier ahead of time.
Once your item is available at the Apple Store, Apple will send a Pickup Notification email with the Apple Store location. You can also view the Apple Store location and, if applicable, the pickup contact in online Order Status.
Once your order ships, or is available for pickup, Apple will send you a text message. The text message will include your order number and a link to the tracking or pickup store information. We also send texts on the day of delivery or after your item has been delivered, depending upon your shipping method, country, and carrier. You may receive between 1-4 text messages per shipment on your order.
Apple Shipment Tracking
Check Apple order status by entering your order number and your email after the prompt.
On your order details page, a progress bar and status message display next to each of your items. Status messages include:
Order Placed — We've received your order and payment information and will start preparing your item shortly.
Processing — As soon as the item is ready, we'll send you an update and prepare the shipment.
Preparing to Ship — We're completing some final details before we ship your order. As soon as it ships, we'll email you the delivery information.
Shipped — Your item is on the way. Tracking information will be available within 24 hours.
Delivered — The package has been delivered to the shipping address specified in your order.
Shipping to Store — Your item has shipped and is on the way to the Apple Store.
Check in Today — Your item will be available at the Apple Store later today.
Ready for Pickup — Your item is ready to be picked up. Please make sure to bring a valid government-issued photo ID and your order number to the Apple Store.
Picked up — Your item has been picked up from the Apple Store.
Apple.com Tracking Order
Once you have placed your order successfully Apple will send you an order acknowledgment email confirming that Apple have received your order. If you have chosen to use a payment method other than credit or debit card this email will also contain further instructions for payment.
Once your order has been accepted and processed Apple will send you a dispatch notification email confirming that your product(s) have shipped. This email will also contain carrier and tracking information as well as estimated delivery dates.
I want to cancel my order
If your order has not yet shipped, you can request to cancel your order via our Order Status website. If your order is preparing for shipment or already in transit, please wait for your order to be delivered before initiating the return on our Order Status website or by contacting Apple Store Customer Service. Please note that you may be liable for a return transportation charge.
Track the Apple Store cargo using waybill, as well as any postal and courier shipment from China, Israel, USA, UK, Italy, France, Netherlands.