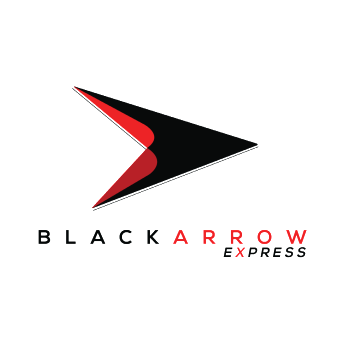 Black Arrow Express (BAE) is the product of a two generation legacy in end­to­endlogistics excellence. A passing of the Baton to the last­mile and a fulfillment of Airlift Asia's vision of being the No. 1 and Preferred ''Total'' Logistics provider. AAI is currently ranked as one of the largest cargo movers in the country moving anything between 500 grams to 500 tons at any given time.
Black Arrow Tracking
Black Arrow provides end to end logistics solutions for eCommerce from stock pull out all the way to processing, tracking and delivering orders to end consumers.
Simply enter Black Arrow tracking number and ParcelsApp will show you location of your parcel.
What is Black Arrow integrated?
Black Arrow Integrated is the integrated logistics service brought to you by Shopee. With our supported logistics provider, you can easily keep track of your shipment directly in the app
What is Black Arrow Own Packaging?
Black Arrow Own Packaging allows sellers to ship the package(s) without any size restriction. Instead of requiring parcels to be fitted into small, medium, and large box sizes, sellers can now manage the packaging of parcels; making delivery of bulky items or items with irregular shape, easier.
What is Volumetric Weight?
Shipping large or irregular shaped items can be influenced by the amount of space it occupies (volumetric weight) rather than the actual weight.
Volumetric weight is calculated by Length (cm) x Width (cm) x Height (cm) / 3500 = Kilograms
Length is defined as the longest side of the package. Height is the shortest side of the package.
About Black Arrow Express
Airlift Asia Inc. had its humble beginnings in 1981 as an airfreight forwarding company in a 50 sqm. office in Tramo, Pasay with 5 employees and a couple of Ford Fiera vans. The company since then has grown to more that 500 employees with a combined warehouse space of approximately 51 hectares with coordinating offices in almost every key city in the Philippines.
To date, AAI has grown to a group of companies which to include: Air and Sea Freight Forwarding, Warehousing, Distribution, Business Process Outsourcing, Project Cargo and most recently Express Logistics through its newest Service Mark: Black Arrow Express. AAI is currently ranked as one of the top logistics companies in the Philippines.
AAI Worldwide Logistics carved a historical landmark as the first logistics and freight forwarding company to have applied for and to be granted the PQA's (Philippine Quality Award) ''. Recognition for Commitment to Quality Management'', the highest honor given by the Department of Trade and Industry (DTI) to companies in the private and public sectors for exemplary organizational performance. It is a template for global competitiveness based on the principle of Total Quality Management.
AAI holds the record of being the first 100% Filipino owned freight forwarder to have been certified and recognized for quality service in international freight forwarding, customs brokerage, and warehousing when Yarsely International Certification Services of the United Kingdom awarded it an ISO 9002 Certificate in 1997. On February 2009, the same certifying body upgraded AAI's quality seal to ISO 9001:2008. AAI was certified OHSAS 18001:2007 and ISO 14001:2004 on December 2010 and January 2011 respectively. AAI is committed to Quality, Environment, Safety and Health and has been awarded ISO 9001:2015 Quality Management System and ISO 14001:2015 Environmental Management System.
With Parcels app, you can easily find out the exact location of your packages or shipments delivered by Black Arrow Express.