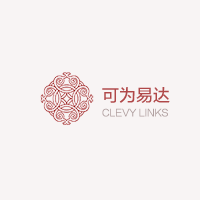 Clevy Links - offers a full range of delivery and logistics services for cross-border e-commerce; direct delivery of parcels, customs warehouse, export, import, from / to Europe (including Russia and the CIS). Clevy Links combines the entire chain of transportation, customs clearance and delivery from door to door. Such transport solutions will suit consolidators, electronic traders or electronic platforms such as Aliexpress, GearBest and Joom.
Clevy Links tracking
Clevy Links tracking is possible on the official website in English. If you want to track in Russian, find out the approximate delivery time, and track at once several tracking sites such as Cainiao, Yanwen and Clevy Links, then enter the track number of the parcel on this page and click Track the Package.
Clevy Links Tracking Numbers
ClevyLinks delivers parcels in transit through Georgia and therefore their track numbers look like international postal numbers of Georgia Post UH432652415GE.
Such numbes are not traceable through Georgia Post and after leaving the territory of China there will be only a few additional statuses, such as Arrived at the destination country airport and Handed over to the postal service of the destination country, after which the tracking stops.
Next the parcel receives a new track number and is delivered by the local postal service to your post office.
About Clevy Links company
CLEVY LINKS was founded by Frederick Campagnac in 2013. At this time, Campagnac was run by CLEVY CHINA, a consulting company engaged in transport and logistics, whose services were requested by Alibaba Group to improve their logistics operations.
Thanks to this initial contact, the two companies were deeply involved, and one day Alibaba asked Campagnac to help develop solutions for the delivery of parcels, especially to Russia and Eastern Europe. At this request, CLEVY CHINA developed the solution in partnership with the Lithuanian Post and, with the blessing of Alibaba and the Lithuanian Post, installed CLEVY LINKS, responsible for managing the solution.
After that, CLEVY LINKS turned into a rapidly developing start-up, offering the full range of logistics services required for cross-border activities in the field of electronic commerce.
CLEVY LINKS is the operator of self-created solutions for logistics and delivery of parcels intended for cross-border e-commerce: direct delivery of parcels, customs warehouse, export, import.
The geographical scope of CLEVY covers China, Europe and the Western CIS (including Russia, Belarus and Ukraine)
A strong IT system CLEVY was developed in-house and satisfies the needs of customers with high accuracy.
CLEVY has successfully delivered more than 10 million parcels in 2015 and has not lost a single parcel since its inception in 2013.
CLEVY LINKS has a unique feature - to be a Chinese company run by Europeans and Chinese, with an international exposition and managed by an effective mixed Chinese and European team.
CLEVY is run by Frederic Campagnac, the French founder and CEO of Clevy Links. Campagnac previously held a senior position in one of the largest shipping companies around the world and has the status of a senior civil servant. Speaking in three languages, English, French and Chinese, Campagnac has 20 years of successful business relationship between China and Europe, where he participated in major transport projects in China (air, rail and sea). Campagnac is still an adviser to the French Ministry of Foreign Trade and chairman of the working group with the European Chamber of Commerce in China.
CLEVY LINKS is headquartered in Shenzhen, and has representative offices in Beijing, Moscow and Vilnius.
Track the Clevy Links cargo using waybill, as well as any postal and courier shipment from China, Israel, USA, UK, Italy, France, Netherlands.