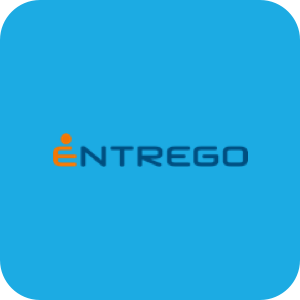 Entrego is a technology driven end-to-end fulfillment and logistics solutions provider in the Philippines.
Entrego Real-time tracking
Entrego aims to help businesses manage their B2C and B2B fulfillment needs by providing customized end-to-end solutions. Its technology backbone enables real-time tracking of shipments, providing clients visibility and peace of mind that the goods get to their destination.
In order to monitor the movement of cargoes and parcels and provide visibility to customers, Entrego requires its transport service partners to have GPS-enabled vehicles and trucks.
It also utilizes a data-driven approach to provide value-added services and detailed performance analytics, giving business managers valuable decision-making tools.
Almendras added that the technology Entrego uses has been customized to suit the unique archipelagic setting of the Philippines, and to cater to the preference of many for cash-on-delivery over electronic payment.
Entrego president Constantin Robertz said the company's technology-driven fulfillment solutions also aim "to enable businesses to grow and allow them to focus on their core competencies by taking on the burden of logistics: that of getting goods from origin to destination economically and efficiently, with more visibility in the supply chain, and better customer experience."
Entrego's technology also aims to level the playing field for small, medium, and large-scale enterprises across a broad spectrum of industries and sectors.
In a presentation during the same media briefing, Robertz noted that the company wants to provide solutions that will help clients and businesses "of any size," whether these are large corporations or "a mom selling online from her living room."
Robertz said technology is aimed at building a strong delivery and operating performance "so that logistics becomes more predictable."
"We need to evolve. The logistics in the Philippines is complicated because we are an archipelago and there are a lot of multimodal transport stops where it goes on a plane, goes on the road and then it goes on the bangka [boat]. And because of all of that and because there is little visibility in the steps, it's kind of perceived to be unreliable. So by digitalizing the process and managing it more closely, we can actually assure that we deliver on time and we can give all of our clients more transparency," Robertz explained.
He noted that in its six months of operations, Entrego has been averaging a 99% on-time delivery rate nationwide, and even reaches 100% on-time delivery in certain areas.
Ayala Corp enters logistics business with Entrego
Ayala Corporation (AC) has officially entered the logistics business with the launch of Entrego Fulfillment Solutions, Inc., its technology-driven end-to-end fulfillment solutions company.
Formally launched on October 22, Entrego is a joint venture company between AC's wholly owned subsidiary AC Infrastructure Holdings Corporation (AC Infra) and Brillant 1257 GmbH & Co. Vierte Verwaltungs Kg, a subsidiary of Global Fashion Group (GFG), the leading online fashion destination for growth markets.
Entrego, which is 60% owned by AC Infra and 40% owned by Brillant, was formerly ZALORA Express Delivery, the logistics division of fashion e-commerce platform and Brillant affiliate ZALORA Philippines. Last year, AC bought a 43.4% stake in ZALORA Express Delivery, which had been handling ZALORA's platform's deliveries since 2013. As Entrego, the logistics unit has been operating for six months now.
Entrego takes its name from the Spanish word "entregar," which means "to deliver." Entrego literally translates to "he delivered," which aptly captures the company's ultimate objective of fulfilling its commitment to its clients. The name also takes inspiration from the Filipino expression "entrega," which refers to the act of entrusting something to a person.
The new company intends to build on its expertise in e-commerce logistics and fulfillment solutions and offer an integrated suite of fulfillment services including management of parcel, document, and bulky deliveries for business-to-business (B2B) and business-to-consumer (B2C) customers.
In the future, Entrego's services will also include domestic and international freight forwarding and contract logistics.
Entrego currently has 45 hubs, including warehouses and cross-docking facilities in 45 metropolitan areas across the Philippines, essentially serving 27,000 barangays and covering 90% of the country's e-commerce volume.
Parcels app will help you track the status and location of your parcel delivered by Entrego.