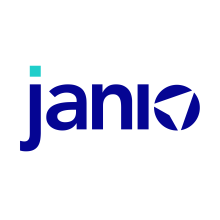 Janio is a cross-border logistics service provider with a passion to help make deliveries throughout Southeast Asia easy, fast and affordable for you.
Janio is an integrated logistics solutions provider based in Singapore, providing solutions across 12 different locations in Asia, including Indonesia, Malaysia, Taiwan, Mainland China and Thailand
Janio Tracking
Janio provides real time tracking for your e-commerce purchases.
Janio makes international eCommerce shipments into and throughout Southeast Asia easy for everyone. With technology, Janio helps to untangle Southeast Asian logistics.
How long will my order take to be delivered?
Please refer to the store or merchant from where you placed your order to get more information on delivery lead times.
My order seems to be stuck at a certain stage of delivery. Why is it stuck?
Janio works with several network delivery partners to ensure we get your packages to you at the soonest possible time.
The tracker status shows "Success", but I did not receive my parcel.
If the tracker status is showing "Success" but you haven't received your parcel, it could be due to one of several reasons:
1. The shipping address from your order is different. Kindly check if it matches the address you're expecting your order to be delivered to.
2. Someone else received the parcel on your behalf. This information is usually available on the tracker page when you click on Show Details.
3. The status on our tracker page has been updated incorrectly.
Please reach out to Janio by sending an email to support@janio.asia with your tracking number and order details.
Parcels is iOS and Android app, which will help you track shipments delivered by Janio.