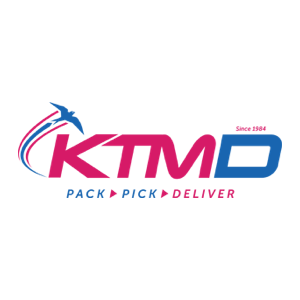 KTM Distribution Sdn Bhd is a courier service company owned subsidiary of KTM Berhad. It was established in 1984 to provide express shipping services in the country of Malaysia. As the company builds its distinguished name, there were about 4,000 regular customers who rely on the services it provides. These customers are not just from small households, but from small and large business owners as well.
From the date it started, the company promotes many developments to deliver an efficient service across the nation. From the main courier products and services offered to Malaysia, it now extends its assistance to other countries. It has a fleet of delivery vehicles that work round the clock to ensure every package arrives at the exact location.
By using the resources provided by the wonders of technology, more services were added such as door-to-door delivery, station-to-station delivery, and transportation of vehicles and other perishable goods. The team can handle every item you want to send, whether it might be documents or parcels. The staff are well-trained to handle even those dangerous items and ensure they arrive safely.
The company also offers the track and trace service, so customers receive an update on the progress of their package in real-time. The vehicles used to deliver the items are monitored using the GPS system. All the staff has licenses to ensure they are highly qualified to handle the packages from the time they are packed until they are transported.
KTMD has thousands of drop-off locations in Malaysia, leading them to expand their services to millions of people. Now, customers don't have to go to the branches of the company just to check their package. Using the modern tools, people do have a guarantee that the items are packed neatly and transported safely. The company has efficiently made their mission a big success.
With Parcels app, you can track the KTMD shipments, as well as any package shipped from China, Hong Kong, Singapore, Malaysia.