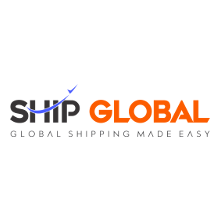 ShipGlobal is not just one of the best shipping services companies in the USA. They pride themselves on being the best cross-border e-commerce service provider with a global network. As one of the top express and logistics companies in the world for the last 20 years, FirstFlight USA is now ShipGlobal, giving you best in-class economical international shipping, courier, trucking, and logistics solutions, helping thousands of online sellers worldwide manage their shipping costs and increase their profits!
Ship Global partner network spread across all continents helps you get the most effective coverage with Canada, UK, Europe, Brazil, Turkey, UAE, KSA, Singapore, and India well within the reach of your business, offering you a great value on shipping around the world.
Ship Global Tracking
Track your shipments at all stages with real-time tracking facility. From the first mile to the last mile, ShipGlobal air-freight services team will ensure your shipment is on schedule and will also provide you timely communications on the status of your freight.
First Flight USA tracking
Know the status of your consignment / package in an instant. Stay updated on the location and track last mile delivery!
As a member of Amazon Global Selling and part of the Amazon Solution Provider Network, ShipGlobal offers:
World-wide shipping across
Same Day fulfilment (USA & Canada)
Domestic and international
Same Day Shipping
Returns Management Services
About Ship Global
ShipGlobal US is a team of experienced professionals who had set up FirstFlight USA, 20 years ago, starting a dream run with fashion district in Midtown Manhattan before spreading its wings across the country.
ShipGlobal US brings the same personal care and meticulous attention to every single shipment as its predecessor, which made them one of the most reliable domestic and international shipping partners, immensely trusted by the business community.
Parcels app will help you track the status and location of your parcel delivered by Ship Global.