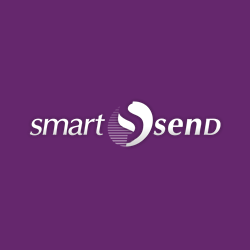 Smart Send aims to assist low to medium volume shippers. For far too long, major courier and freight companies have discouraged trade with these types of customers because of the low level of demand on their services. Due to Smart Send's high volume freight movements, we receive major discounts with our preferred transport carriers; which is how we provide a competitive price for you.
Smart Send Tracking
Smart Send utilises professional and proven transport carriers specialising in home deliveries to move your goods throughout Australia. Cartons, parcels and packaged goods are tracked using the latest transport technology, through to destination in the majority of areas in Australia. This in turn improves the security of your goods.
Courier & Freight services to Brisbane, Sydney, Melbourne, Adelaide, Perth, Canberra, Darwin, Hobart, Launceston, Newcastle, Wollongong, Gosford, Gold Coast, Sunshine Coast, Townsville, Cairns, Geelong and regional locations in QLD, NSW, VIC, SA, WA, TAS, ACT, NT.
About Smart Send
With over 40+ years experience working in the courier industry, the Smart Send team can provide you with solutions for your transport needs. If you require a 'door to door' delivery service, interstate and within Australia, we will assist with competitive quotes and prompt customer service.
Track the Smart Send cargo using waybill, as well as any postal and courier shipment from China, Israel, USA, UK, Italy, France, Netherlands.