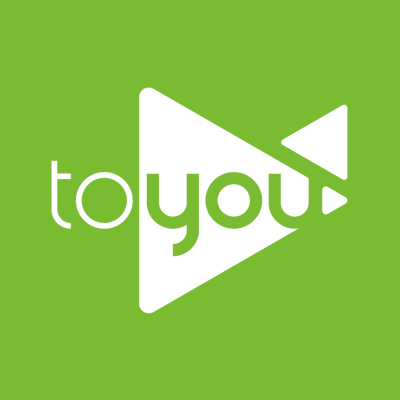 Send and Return Parcels from your Favourite Brands with ToYou by ASDA. Track parcels and returns from Precious Little One, ASOS, Decathlon, I Saw It First, Missguided, Pink Boutique, Prettylittlething, SportsDirect, Gym Shark, Everlast
When you buy online with one of our partner retailers, you can choose to collect your goods from a toyou location. When placing your order, simply choose the 'toyou' option and the item will be delivered to your preferred toyou location, for your convenience.
ToYou Parcel Tracking
Tracking at your fingertips. Track your parcel's status online, at home, at work or on-the-go. Anytime, anywhere.
When collecting your parcel
All you need is your collection confirmation message and photo ID.
Use your QR code, parcel number(s) or order number from your collection confirmation.
ToYou Return Tracking
When you buy online with one of our partner retailers and for whatever reason, you need to return your parcel, simply drop it off at your preferred toyou location and leave the rest to ToYou Service!
Package your parcel and attach your toyou return label if supplied.
Take your parcel to your perferred toyou location. If you don't have a returns label you can print one, or in store.
Drop your parcel in the signposted toyou return point. Make sure your return label is scanned.
Collect your return receipt and track your return status online at www.toyou.co.uk.
How do I return my order within the UK using the ToYou service?
You can return your ASOS order FREE at any ASDA store that offers the toyou service.
Take your parcel into any ASDA location. Most ASDA locations are open 7 days a week, with extended opening hours. Click here to find your nearest ASDA store location that offers the ToYou service.
Keep an eye on your inbox as we'll send you an email as soon as we've completed your return.
Any refund will automatically be issued to the payment method you used to place the original order. This typically takes 5-10 working days to show in your account, depending on your payment method issuer.
All returned items should be sent in their original condition and packaging including tags e.g. shoes should be returned with the original shoe box. In the unlikely event that an item is returned to us in an unsuitable condition, we may have to send it back to you.
ToYou by ASDA
Asda wanted to provide value-added retail services to improve customer experience.
Asda, a leading retailer in the UK, runs an established network of over 600 stores, supported by 26 distribution centers.
Asda's ToYou teams up with online retailers for launch of parcel collection service in UK stores.
Shoppers will be able to pick-up goods in Asda supermarkets that they have ordered from other online retailers as part of a new service launched today by the Walmart-owned chain to boost footfall in its stores.
The retailer said the new service, called ToYou, allows customers to collect and return orders placed with third parties at any one of its 614 stores nationwide, with online fashion retail Missguided the first to sign up to the service. It will also offer live tracking, so that customers can keep an eye on their parcels.
With Parcels app, you can easily find out the exact location of your packages or shipments delivered by toYou by ASDA.