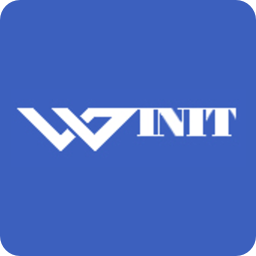 Founded November 2012 in Shanghai, China, WINIT Information Technology Co. is an integrated supply chain solutions provider for cross-border e-commerce, with warehouses in China, United States, Britain, Germany, and Australia, and more than 700 employees worldwide. Our service covers logistic, financing and information three flows and the goal is to offer an effective supply chain managements solutions that helps cross-border ecommerce sellers localize their supply chain operations, shorten time to buyers, and improve buyer experience, in order to enhance sellers' competitiveness in marketplaces worldwide.
In November 2014, WINIT partnered with eBay to provide online auction customers a customized overseas warehousing service; eBay sellers now can leverage WINIT's core competencies to land and expand new business in a timely, reliable and transparent manner.
WINIT's proprietary KPI monitoring system helps guarantee same-day shipping on 95 percent of orders. It assigns each product a unique global serial number that allows per-unit tracking from pickup to delivery--through the entire network of warehouses and intermodal logistics services--with an accuracy rate of over 99 percent. By partnering with reputable service providers, WINIT is able to pool resources to offer our clients the most competitive pricing, and provide transparent end-to-end tracking by linking each provider into one easy-to-use monitoring system.
WINIT's logistics network lets sellers compete in four major overseas markets; we partner with 9 local last miles partners provides sellers access to more than 40 types of delivery services. In the two years since WINIT entered into the overseas marketplace with the opening of Australian warehousing services, WINIT has become a well-recognized partner in the international e-commerce community and poised to continue its high rate of growth and expansion in the coming years.
What does WINIT mean?
Winit is a Chinese corporation engaged in global shipping and logistics for Chinese merchants. It's name is acronym from Win It, meaning to be leader and a winner in choosen field.
Track the Winit cargo using waybill, as well as any postal and courier shipment from China, Israel, USA, UK, Italy, France, Netherlands.