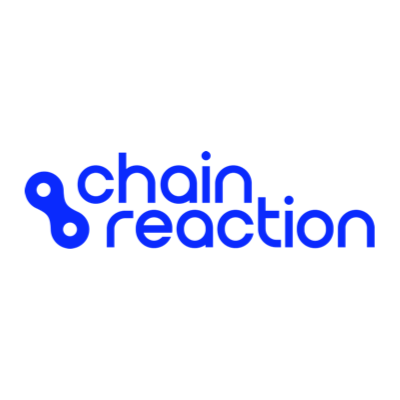 Chain Reaction Cycles orders can be tracked using tracking number and order number. CRC uses mail forwarders P2P TRAKPAK and wnDirect which help to choose the most suitable delivery method for each order.
Also Chain Reaction Cycles uses MetaPack, and tracking is possible by DM Consigment Code similar to DMC0DCB4AYJK.
Tracking by CRC Order Number
Using only Chain Reaction Cycles order number you can track your parcel via P2P TRAKPAK or MetaPack. The Chain Reaction Cycles order numbers are similar to 6228063391, 6228364384.
You can also track order on Chain Reaction Cycles own website, track my order. If you want to receive shipment status change notifications or track your order across all involved courier companies, try our mobile apps for iOS and Android which will help you with tracking CRC orders.
Enter the number of your Chain Reaction Cycles order in the search box above and we will find where it is and what company delivers it.
Tracking by tracking number
When sending orders through P2P TRAKPAK tracking numbers are as follows CRC0066GB00392839201, CRC0062GB00410716601, CHA1851GB00058493501.
After parcel leaves P2P TRAKPAK sorting center it's handed over to courier or postal of your destination country such as Royal Mail or Correos Spain.
The last known format of the tracking number begins with DMC and looks like DMC0DCAWOO03, DMC0DCB4AYJK. These numbers belong to MetaPack and along with the tracking information, MetaPack provides approximate delivery dates for your package, which our service will also show you.
Using any of these numbers, you can track your order with Parcels website or apps.
Parcels app automatically checks all possible delivery services for your Chain Reaction Сycles order and downloads data from relevant courier and postal company sites.
If the parcel is delivered by several courier companies, as it often happens, our service will show you additional tracking numbers and will also track them. We also support tracking ChainReactionCycles Skynet.
To track your Chain Reaction Сycles orders from the store to your door, and simultaneously with all the suitable carriers (P2P TRAKPAK, Skynet, Correos Spain) download the Parcels app or use our website and it will show where your CRC order is and when the parcel arrives.
Chain Reaction Сycles
Chain Reaction Cycles sells equipment and equipment for various cycling disciplines, including mountain biking, BMX, cyclo-cross and road cycling, as well as equipment for triathlon, motocross, running and swimming.
It was in 1984 that George and Janice Watson made the decision to open a bike shop, which saw George leaving his job in the road service and embark on their journey into bicycle retailing and repair. Thoughts of worldwide success weren't the main priority when, armed with just a £1500 bank loan, they set up Ballynure Cycles, in the small village of Ballynure in Northern Ireland.
After some great years in Ballynure, and with a solid reputation behind them, the next obvious step to progress the business was a move to the larger neighbouring town of Ballyclare with a much bigger catchment area. There was no bike shop in the town, and so, in 1989, a suitable premises was found and the first big move took place. The move from Ballynure to Ballyclare meant the name of the business had to change and, planning for the future, calling the shop Ballyclare Cycles didn't seem to be a great idea as another move might happen! "We didn't want to go through the problems of renaming the shop again," says George, "so after a family conference and input from Lola who now heads our marketing department, I came up with Chain Reaction Cycles."
In late 1999, www.ChainReactionCycles.com was launched and the Watson family, and staff entered the world of ecommerce.
The website was a success. No longer were we restricted by the number of products we could cram into the magazine adverts. CRC could now really show off our massive range of stock and great prices and the orders really started to roll in. "It went crazy", says CRCs Frank Warwick, "I remember we had to put a 2nd floor into our warehouse, then a third and then expanded into the warehouse next door. Two warehouses became 4 and we found ourselves renting half the industrial estate."
In 2017 Chain Reaction Cycles completed its merger with another British company Wiggle and became the world's largest group to sell bicycles and related goods.