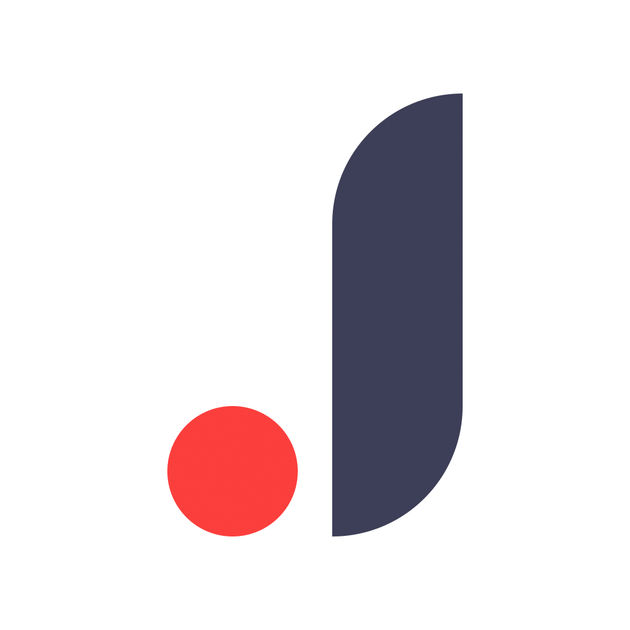 With the "Parcels" postal tracker you will always know, where is your package from Joom.
The parcels from Joom online store are shipped by various postal and transport companies. When a package is sent to the postal service, it is assigned a unique tracking number that is different from the order number.
To track parcels outside of Joom app or website, you need to forget about the order number, and use only the tracking number.
Read on to learn how to track parcels from Joom.
Joom tracking numbers
The most popular courier services used to ship products from Joom are SF-Express, Yun Express, ePacket China Post and Flyt Express.
Below are examples of tracking numbers for popular delivery servies used by Joom sellers:
SF Express and SF eParcel - 460311220029, 959570230689, 030002979411
Yun Express - YT1802006214438659
Flyt Express - CTAFT0004281090YQ, F70518170426009U, A0003117051902J6
China Post - RG680091931CN
ePacket - LM335952985CN, LX337243984CN
Tracking parcels from Joom by tracking number is possible in the store itself, but it is not always convenient to go into the app and open each order to find out where it is. Also, information on Joom may not always be the latest. Our postal tracker "Parcels" will track your Joom parcel with all necessary delivery services, translate the statuses into English, and show you the full tracking history of your parcel.
How to track a Joom parcel, if you do not know which company delivers your goods? Don't worry, our service will automatically determine the company that delivers your order and will show you the latest tracking status and complete history of your parcel.
Joom Logistics tracking
Joom Logistics is a special logistics channel created to improve shipment quality and speed. Merchants obtain the labels and tracking numbers from Joom system, print out the labels, adhere them to the packages, and then pass the packages to the company that is responsible for the pick-up service.
Track my order Joom
To find out current status of the Joom parcel, enter your tracking number and, click on the "Track Package" button to find the latest information about the shipping status of your package.
If you need to keep track of several Joom packages at once, then download the Parcels app to your phone, to receiving up-to-date information on each parcel.
Please note that the Joom's order number and tracking number are different numbers. Joom's order numbers are similar to YJQWQ8, 1D44JG, DDJ0VED, 27NE5JW, while the tracking numbers look like 60230324276, YT72760621444007800, ZA247945542HK.
By Joom's order number, you can not track anything on third-party sites, you need to find tracking number on the Joom order page.
How to track parcels from Joom
You can track your Joom parcel from China by using tracking number, which can be found in the Joom orders page after the order is paid and sent.
To track Joom order, go to the Joom website.
Go to My Orders, select the order that you want to track, and click the Details button.
The order details will be displayed on the new page. Copy the Tracking number from there and paste it into the search form above. Then click the Track Package button.
ParcelsApp will track your order from Joom and provide information about its location and recent tracking statuses.
Joom shipping time
After the goods are paid for and the seller packed and shipped your order, the question arises, how many days will it take to arrive? Joom shipping time depends on many factors:
How quickly the seller will pack and hand over the goods to the transport or postal company.
Performance and current load of the transport company's sorting centers
The load of Chinese customs for the export of parcels
The load of your country customs' for the import of parcels
Time it takes to go through your country's postal operator logistics network
The stated time frame for delivery is 15 to 45 days. On average, judging by the reviews, delivery takes 20-25 days.
Is joom safe and legit?
I've personally spent about $350 shopping with the Joom app and have had next to no problems with it. Maybe some shipping delays, which were promptly resolved after contacting Joom customer service. I love the dirt cheap prices and absolutely love the fact that everything has free shipping compared to Wish's often overpriced shipping. I always use a PayPal account to pay just in case. Because the shipping is free, the items take 2 weeks - 2 months to arrive but if it doesn't arrive in 75 days, you can claim a full refund and if it's broken, you can get a replacement.
You can always contact helpful Joom customer service to promptly resolve any problem with your order.
Joom - Best goods from China
Joom is an alternative to the familiar Aliexpress, which presents a huge selection of Chinese products.
You can find everything from women's clothing and accessories, home comfort products, electronics, hobby items, sports and travel products, beauty and health products, children's products to jewelry. Also included in the catalog are products for cars and motorcycles, bags and suitcases, men's clothing and accessories, watches, products for weddings and celebrations, products for industry and business, animal products.
Do not be left without attention and lovers, like cameras and optics, shoes, goods for adults, office, garden products, tea.
Using our Joom order tracker you will always know where your package is and its shipping and delivery time.
Joom Shipping Providers: Courier and postal companies
Delivery method - Standard
Delivery method - Economy
| Delivery method | Abbriviation | Website |
| --- | --- | --- |
| Clevy Links | Clevy Links | clevylinks.com |
| 4PX Unregistered Small Packet | 4PX AM | track.4px.com |
| China Post Unregistered Small Packet | China Post Small Packet | www.chinapost.com.cn |
| Equick Economic Air Mail | Equick AM | www.equick.cn |
| Holland Post Economic Air Mail | Holland Post AM | www.postnl.post |
| Hongkong DGM Economic Air Mail | Hongkong DGM | |
| JET e-commerce logistics Small Packet | JET e-commerce logistics | www.4006877805.com |
| KWT Express Economic Air Mail | KWT Express Economic | www.kwt56.com |
| Quanzhou Post Small Packet | Quanzhou Post AM | |
| SFC Service Economic Air Mail | SFC Service AM | www.sfcservice.com |
| Singapore Post Economic Air Mail | Singapore Post AM | www.singpost.com |
| Sunyou Post Economic Air Mail | Sunyou Post AM | www.sypost.com |
| XFL Express Economic Air Mail | XFL Express | |
| Yanwen Express Economic Air Mail | Yanwen Express AM | www.yw56.com.cn |
| Yishida Post Economic Air Mail | Yishida Post AM | |
| Yun Express Economic Air Mail | Yun Express AM | www.yunexpress.com |
| eTotal Solution Ltd | eTotal | paktrac.com |
Delivery method - Express