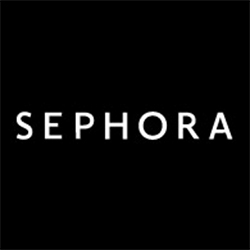 You can track the status of your order online at Sephora or using our universal postal tracker. First you need to find your order tracking number.
Click on My Account and sign in to check the status of your most recent order and your order history. Click on the order number for the shipment that you would like to track and a detailed order information page will be displayed.
A tracking number is located to the right of the ship-to address and under the shipping method.
Copy this number and paste it into search box on top of this page, and our robots will find your parcel in no time. You will receive detailed tracking information. You can review the tracking history and the estimated date of delivery.
Note: Order number and Tracking number are not the same, to track your package you need to find Tracking Number on your Sephora order page.
Tracking Sephora Order in Australia, Malaysia, Singapore, NZ
Sephora uses Shippit to send orders to Austarlia, New Zealand, Malaysia and Singapore, and Shippit in turn passes packages to Aramex, Australia Post, Couriers Please.
Shippit tracking numbers look similar to PP4QZKOO1KWVH, PP4NZYPIUYAO8.
Sephora Australia Tracking
You'll receive an email with your tracking information once your order has been shipped. You may track your order via Shippit.com once your order has been shipped from Sephora Warehouse. Unfortunately, Sephora Australia does not ship internationally at this time.
To track and check the status of your order, please enter the tracking number sent to your email on this page. Please contact the courier to check on the status of your package.
Does Sephora ship to P.O. BOX or Parcel Lockers?
As Sephora requires a signature for all packages, Sephora do not ship to P.O. BOX or Parcel Lockers. Sephora only ships to valid residential or home address to which Sephora can ship the order. Sephora will not be liable for any lost orders should you request for your order to be delivered without any signature. Any request for Authority to Leave without Signature will be at your own risk
Sephora International Orders
Sephora offers international shipping through our partnership with global e-commerce provider Borderfree. By placing an international order, you acknowledge that your transaction will be with Borderfree. Your customer service needs will be handled directly by Sephora.
Sephora U.S. currently ships to the contiguous 48 U.S. states, Alaska, Hawaii, Puerto Rico, and to the following international locations: Japan, Norway, and South Korea.
Shop the U.S. site and select the country you would like to ship to on the My Basket page. Your order total will then appear in the destination country's currency for checkout. Order totals are guaranteed at the exchange rate set when your order is placed.
How to qualify for free shipping?
Sephora.com offers FREE STANDARD 3 DAY SHIPPING on all U.S. merchandise orders $50 and over (excluding taxes). For shipments totaling less than $50, there is a delivery charge of $5.95 for Standard 3 Day shipping or $5.95 for UPS Ground. Sephora's standard shipping option is Standard 3 Day shipping.
What should I do if my order has not arrived?
To track and check the status of your order please click the link attached in the shipping confirmation. You may also visit your Beauty Pass My Account or check out Shippit and enter your tracking number Tracking box can be found at the upper right hand corner of the page. We will notify you via email when your package is in transit and ready for delivery.
I entered the wrong address, what should I do?
Unfortunately, the delivery address cannot be amended once the order has been paid. Please contact the courier once you receive you tracking details to update your address. The courier will charge an additional cost for change of address for undelivered parcels with wrong/invalid address. In the event that the wrong address is indicated in the order, and the package is delivered, Sephora will not be liable for any replacement or refund.
Sephora Order Statuses
Order Submitted - "Placed". Once you have placed your order on Sephora and your credit card has been authorized, your order status will appear as "Placed."
Order Processing - "In Progress" Once you have placed your order, it will be sent to our warehouse to be processed and packed for shipment. During this time, your order status will appear as "In Progress." Please allow 1 - 2 business days for the order to be processed and prepared for shipment. Once the order enters the "In Progress" status, no changes, or cancellations of your order can be made.
Order Delivery - "Shipped" Once your order has left our warehouse, the order status will appear as "Shipped."
Order Delivery - "Partially Shipped" If your order will arrive in multiple shipments, once one of those shipments has left our warehouse, the order status will appear as "Partially Shipped."
Order Returned - "Returned" It takes up to 30 days to process the return and credit your credit card account. Once your order has been returned and processed, the order status will show "Returned." Sephora will notify you via e-mail once your return has been processed.
About Sephora
Sephora first launched in Paris on 14 August 1969. It was acquired by Dominique Mandonnaud in 1993, who merged the purchase with his own perfume chain under the Sephora brand. Mandonnaud is credited for founding and implementing Sephora's "assisted self-service" sales experience, which departed from then-typical retail models for cosmetics by encouraging customers to try products in-store before purchasing.
Mandonnaud continued to expand the Sephora brand through the 1990s, opening up its flagship store in Champs Élysées in 1997. In July 1997, Mandonnaud and his partners sold Sephora to LVMH, who expanded the stores globally and bolstered the chain's product offerings to include beauty and cosmetic products.
Sephora launched its online store to the U.S. in 1999 and into Canada in 2003. The Canadian head office was opened in February 2007 by Marie-Christine Marchives, a former Sephora U.S. and Sephora France employee. Marie-Christine Marchives returned to France in July 2010 to become the general manager of Sephora France. She was replaced in Canada by Klaus Ryum-Larsen. Sephora currently operates over 2,300 stores in 33 countries worldwide generating over an estimated $4 billion in revenue as of 2013. As of September 2013, the Sephora at Champs Élysées in Paris, France, attracts over six million people a year.
Sephora features a variety of beauty products from more than 300 brands, including NARS Cosmetics, Make Up For Ever, Too Faced Cosmetics, Anastasia Beverly Hills, Urban Decay, Benefit Cosmetics, Amazing Cosmetics, First Aid Beauty, Lancôme Cosmetics, Sunday Riley Skincare, philosophy, Jo Malone London, Atelier Cologne, YSL Beauty by Yves Saint Laurent, Tatcha, Huda Beauty, Kat Von D, and Bobbi Brown Cosmetics. Sephora also features its own make-up, skincare, beauty tools and accessories. Packaging for the line features the company's elongated flame logo in standard black print.
In 2010, the company debuted fragrance collections with Mary-Kate and Ashley Olsen, known as Elizabeth and James, and a makeup line with Marc Jacobs.
Sephora UAE and KSA
Sephora UAE and KSA are regional subdivisions of Sephora. The Middle East head office was opened in February 2006 by Pierre Fayard. Since 2007, over 30 separate Sephora stores have opened across the Middle East region (UAE, KSA, Bahrain, Qatar, Kuwait). Sephora UAE and KSA provide make up and skincare products from notable brands such as Christian Dior, Laura Mercier and Kat Von D in a high tech contemporary retail environment.
Sephora's first Middle East store opened at Seef Mall in Bahrain on 7th January 2007 followed by Festival City, UAE on 1 March 2007 with a further 30 stores opening across the region since. The Sephora store in the Dubai Mall opened in December 2008 and is now ranked as the company's number two store worldwide after the Paris Flagship store. In 2007 the late Sephora CEO, Jacques Levy expressed a desire to have 100 stores open across the region by 2010. A year later the international financial crisis derailed these ambitions.
Levy stepped down in 2011 and died a year later. Despite this early setback Sephora have opened more than 30 more stores and introduced online shopping to the region in November 2016. In December 2017, Sephora opened 'Gifts Beauty Park, the worlds first beauty Festive playground in Dubai. The pop-up store featured fairground and makeup themed games and invited shoppers to sit down with professional Sephora makeup artists to experience the products. In March 2018 Guillaume Motte was announced as the new president of Sephora Europe and Middle East.