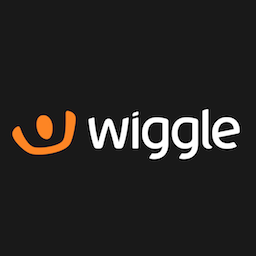 Wiggle orders can be tracked by tracking number and order number. Wiggle uses the mail forwarder P2P TRAKPAK which helps online retailers choose the most suitable shipping method for each order.
More and more Wiggle orders are sent using MetaPack. In this case, you can get the DM Consigment Code tracking code similar to DMC0DCB4AYJK, you can track Wiggle order by using DM Consigment Code.
Tracking by Order Number
Parcel sent from Wiggle can be tracked using only order number via P2P TRAKPAK or MetaPack. The Wiggle order numbers are similar to 6228063391, 6228364384.
Enter the Wiggle order number in the search field above and our service will track your order and show all current tracking statuses, including the location of the parcel (if the location tracking is supported by the carrier).
Tracking by Tracking Number
When Wiggle sends packages with P2P TRAKPAK, the tracking numbers look like WIG1872GB00410607301, CRC0066GB00392839201, CHA1851GB00058493501.
Tracking by DM Consigment Code
Последний известный мне формат номера отслеживания начинается на DMC и выглядит как DMC0DCAWOO03, DMC0DCB4AYJK.
These numbers belong to MetaPack and together with the tracking information MetaPack provides approximate delivery dates for your package, which our service will also show you.
You can track your Wiggle order on our site, using any of the numbers described above.
The Parcels app and web site automatically checks all possible delivery services for your Wiggle order and downloads data from the relevant courier and postal company web sites.
If the parcel is delivered by several services, as it often happens, our service will show you additional tracking numbers and will also track them.
To track your orders from Wiggle from the store to your door, and with all suitable carriers (P2P TRAKPAK, Skynet, и Spain Post) download the Parcels app or use our website and it will show where your Wiggle order is and when it will come.
Wiggle
Wiggle - British online store of clothing, footwear and accessories for all sports (running, swimming, biking, triathlon, hiking).
Wiggle was founded in 1999 and became popular due to attractive prices for well-known brands, a large assortment and international delivery.
The store dispatches goods to more than 90 countries, including United States, Canada, Australia. There is a free shipping. Free shipping is available on select orders meeting criteria of the minimum purchase amount, which is different for each country.
Wiggle Founding History
Wiggle originates from a small independent bike store "Butler Cycles", based in Portsmouth, UK.
Mitch Dell, the founder of Wiggle, bought a store that had existed for more than 50 years, in 1995. After the sale, Butler Cycles moved to a new building, but remained a bike shop, and changed the name to "Bikes @ Butlers" to emphasize his new interest in online shopping.
Wiggle officially began its work on May 28, 1999 after an investment from founders Mitch Dall and Harvey Jones. Harvey attracted the potential of the Internet, and he wanted to create a business with a strong online presence.
"I remember how, before Christmas of 2001, we sent 100 parcels in one day, and it was a record," says Barbara Tetford, procurement coordinator at Wiggle.
In 2002, the company moved to a larger room in Portsmouth to enable a young and promising company selling online sports products to move to a new level.
In the first days of Wiggle's existence, only a few people were employed in the company, now the number of employees is more than 350 people and this number is constantly growing. Wiggle employs sports enthusiasts who are passionate about their discipline.
In February 2016, the merger of Wiggle and Chain Reaction Cycles was announced, uniting the two biggest online cycle retailers in the UK. The Wiggle-CRC group was formed in July 2016, after the competition commission approved the merger.
Wiggle and Chain Reaction Cycles remain separate brands and retain their web sites, despite the fact that the integration of warehouses and financial management of companies was carried out. The combined Wiggle CRC group brings an annual income of more than £400 million.