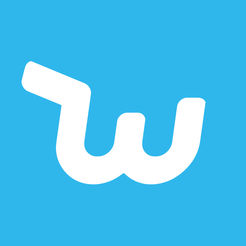 Wish shipments are sent as with full tracking, including admission to your post office, as well as with limited tracking. Partial package tracking works only until the departure of the Wish order from China, these are numbers of 11 digits, or in the following format: UD...CN, UG...CN.
Fully trackable Wish Post tracking numbers look like R...CN, L...CN.
When a package is handed over to postal company for delivery, it is assigned a unique numeric or alphanumeric tracking code, or tracking number. To track Wish packages, you need to find the tracking number on the www.wish.com/transaction wheres my package or Wish order history page.
When the Wish order changes its status to "Sent", it means your order has already been assigned a tracking number and the parcel can be tracked on the ShPostWish and China Post websites.
Wish delivery tracking is possible with China Post and Wish Post (ShpostWish) or better use our special Wish shipping tracker which will also track Wish package with your destination post (like USPS, Canada Post, etc)
Tracking Wish orders
If you've been wondering, how do I track my order on Wish, wonder no more. Type in your Wish tracking number into the search form above, and click on the "Track Package" button to find out the latest information about your Wish shipment.
Note that the Wish order number and tracking number are different numbers. Using Wish order number you can track the order only on With.com and in Wish mobile apps. However, more complete information about tracking is provided by third-party services, such as ours. For tracking, you need the tracking number, which is allocated by the transport or postal company.
It does not matter which shipping method was chosen when placing your Wish order, just enter the tracking number you received and we will find and show where your package is.
How do you track your order in Wish? You can either go to each individual order on Wish order page and check its tracking, or you can download our mobile app, add all your Wish orders with tracking numbers and have latest tracking info at your fingertips, plus get Push notifications when your package moves through delivery.
What shipping does Wish use
Depending on the type of shipment, they are subdivided into Wish Post Registered and Wish Post Unregistered. Wish Post Registered is China Post Registered Airmail, that is, they are registered all the way, and the parcel can be traced from the seller to the post office.
Wish Post Unregistered are unregistered China Post Ordinary Small Packet, the cheapest method of delivery and as a consequence is trackable only in China. Upon arrival in the destination country, such shipments are transmitted to the state postal service of the country and can be collected after notification from the post office.
WishPost statuses
What does Wishpost order generated mean - The meaning is that Wish order is being packed & prepared for shipment and package tracking number was registered with the shipping partner China Post.
WishPost Arrive at Destination Airport - Your package has arrived to your country and landed in the airport. After customs clearance it will be passed to local postal company to be delivered to you.
Arrived at customs of destination country -
Departed from Airport to destination country -
Picked up -
Where is my package from Wish
Wish package will arrive to your local post office.
If the parcel is not registered, its tracking stops after leaving China. Such packages usually have a tracking number of 11 digits (80925104553), or they look like U...CN (UD026782097CN).
Many people begin to worry when package tracking stops, try to track the parcel in all possible services, and applications, but do not find any news about the location of the parcel. Do not worry, most of the parcels reach their recipients, you just have to be patient. Or choose a more expensive delivery to track the parcel to your door.
Please contact Wish.com customer service if you suspect package has not been sent or passed more than 45 days since package was shipped.
How long do Wish orders take to arrive
How long does it take to get a delivery from Wish? Most Wish Post shipping packages are delivered within 15-30 days, of course there are exceptions and packages can take up to 45 days to arrive. The main thing is to keep track of protection period of the order, and to open a dispute with the seller in time, so that in the event of the loss of the parcel you could get your money back.
If your Wish order was shipped as registered mail (tracking numbers like R..CN, L..CN), and you are from US, UK, Canada or Europe then our Wish Post tracker will estimate delivery time of your package with 2-3 days accuracy!
What is Wish.com
Wish.com, founded in 2011 by former Google and Yahoo engineers, is a site of cheap goods directly from China, where you can find hundreds of different stores and millions of products from around the world.
Wish is the 6th largest e-commerce in the world and has more than 1 billion US dollars in the form of financing. In 2017, the application for mobile purchases Wish had more than 100 million users on platforms iOS and Android.
Like eBay, small stores and manufacturers sell goods directly to consumers. Currently, Wish does not offer its own branded products. In 2017, the app added Wish Outlet, which sells surplus high-quality branded goods at discounted prices. The app also added Wish Express, which offers faster delivery.
The Wish application has more than 300 million users worldwide. This is the # 1 app for purchases in 42 countries.
Wish was the most downloadable shopping app in the US in 2017. During the year, through the iOS app store and the Google Play store, Wish had 32.5 million downloads in the US compared to the 29.2 million downloads of the Amazon app.
Compared to other "Internet marketplaces", Wish.com allows you to personalize your purchases using your unique algorithm that recommends products based on your past purchases, the products that you viewed and refused. You can even save your favorite items in your wish list and buy later.
According to a recent Wall Street Journal article, "Mr. Szulczewski [one of the co-founders of the company] said that Wish sellers can set prices for goods and claim discounts at their own discretion." Thus, one should be skeptical about any crossed-out retail prices declaring discounts, because sellers can simply invent high prices and then "reduce" them.
Since Wish.com only acts as a trading platform for other sellers, each listing comes with its shipping fees, although, most often, free shipping is the norm.