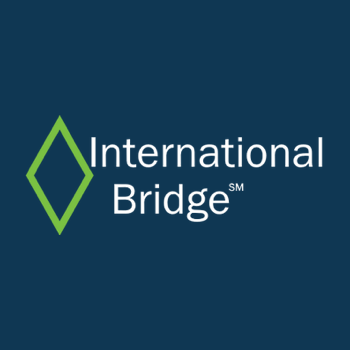 Since 1999, International Bridge has been providing high-quality, small-parcel shipping services to some of the largest ecommerce-retailers in the world. By designing solutions focused on consumers that are demanding low-cost or no-cost shipping from their ecommerce providers, International Bridge is changing the small-parcel-shipping paradigm by enabling high-volume shippers, domestically and internationally, to efficiently and effectively reach consumers in all areas of the U.S.
Due to the outbreak of COVID-19 worldwide, airlift, line-haul and supply chain services are limited, so longer transit times are expected for package deliveries across the US.
International Bridge Track Package
You can track your parcel by inputting your parcel's tracking ID or tracking number, on this tracking page.
International Bridge Shipping Tracking
You can track your order with us by inserting your tracking number or order number at: parcelsapp.com/en/carriers/myib-international-bridge.
China Cross-Border Services
MyIB offers fast, affordable & reliable solutions into and out of China.
When you are shipping to or from China, it's important to have full transparency all the way. Shipping with International Bridge gives you that, as we are handling your packages ourselves instead of handing them off to a third party. With offices and employees on the ground in China, we have the experience, the people and the technology to take care of your business.
International Bridge Shipping Times
How long is MyIB transit time? Typically packages are delivered to consumers in 4-7 business days.
China to US delivery times:
Standard delivery in 7-11 days
Express delivery in 3-7 business days
Express Plus delivery in 3-5 business days
Scanning and tracking options integrated with USPS
Rapid customs clearance for fast package movement
Access to all 50 US states, with USPS delivering the last mile
How long will it take for me to receive my order?
For domestic shipments IB targets 3-5 business days from when we receive your package. Most (80%) are delivered within three days depending on the locations. For IB International (Asia to US) shipments, they target 4-7 business days.
International Bridge Tracking Number
Tracking numbers may look like 4208525792748927005374000007474108 (30-35 digits starting with 420) or 92748927005374000007474108 (26 digits starting with 9)
The tracking for my package says "Delivered", but I never received my package.
When a package is delivered, IB final-mile delivery partner, USPS, scans the package to indicate that it has been delivered to the address on the package. As none of the packages we deliver require signature confirmation, your quickest resolution would be to immediately contact your local Post Office and see if they can resolve the issue or file a claim directly with them.
We suggest checking with neighbors and family members in case someone else received your package either by accident or simply because they were at your address when the package was delivered. If you still cannot resolve the issue by speaking directly with your local Post Office, you can also try calling the company you purchased your package from or contact MyIB.com and they will try and help you in these instances.
MyIB International Bridge Preferred Qualified Wholesaler
A USPS Postal Qualified Wholesaler (PQW) is an identification offered to few business mailers. The PQW mark provides assurance the professional business mailer has completed a thorough review process with the USPS. The operational practices and wherewithal of the PQW mailer fully comply with all mail preparation and data requirements required by the postal service. The PQW has met volume requirements and evidenced the ability to prepare manifests and induct correctly to USPS international service centers (ISC). Postal Qualified Wholesalers have access to bulk mailing products offered by the USPS. Valuable products and programs that are available only to wholesalers.
For a full list of USPS Postal Qualified Wholesalers visit USPS.com.
With Parcels app, you can easily find out the exact location of your packages or shipments delivered by MyIB International Bridge.