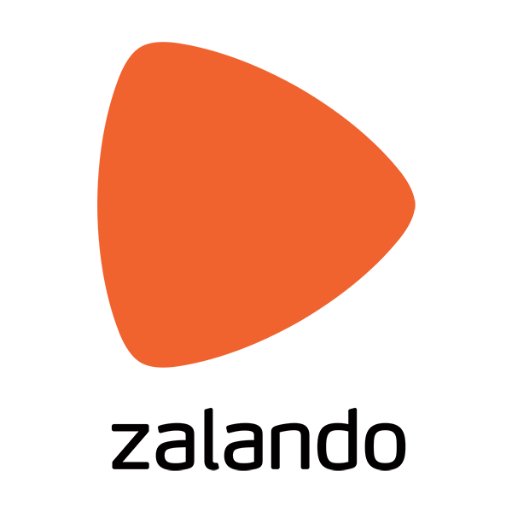 Zalando orders can be tracked using shipment tracking number or order number. Zalando often delivers with MyHermes UK, Yodel, PostNord, SDA, MyHermes DE, DHL Express, DPD and you can track location of your goods using provided tracking number, found on Zalando order page.
To track Zalando order just enter your parcel tracking number in the search box on top, and our tracking robots will find your parcel in no time.
Zalando track order or Where is my order?
Your order will arrive within 4-6 days (Monday-Saturday) after it's been placed.
You can find a personalised delivery estimate in the shipping confirmation email sent to your email address. So if you're wondering where your order is, please allow up to this date for your order to arrive.
A tracking link is provided in your shipping confirmation email and becomes active within 24 hours.
You can also track your order in the 'My Orders' section of your account, once the order has been shipped.
In order not to get confused about where to track your Zalando orders, track them with the ParcelsApp.com. Using tracking number from your Zalando shipping confirmation email.
Zalando track parcel
If your parcel has been shipped, you can always track your parcel using the courier tracking link. As soon as your package is shipped, you will receive a confirmation email that includes the tracking number and a link to view the current delivery status from the courier's website.
Just copy and paste tracking number from courier tracking link you've received in Zalando shipping confirmation email.
Zalando delivery time or shipping time
How long does standard delivery take? Standard delivery takes between 3-5 days (Monday-Saturday). You might also want to check if the package has been delivered to a neighbour. If this is not the case and the package has not been delivered to you within one week after dispatch, please contact Zalando.
If you place your order with Zalando before 8 pm, it will start being processed on the same day.
Zalando is working as hard as it can on getting all parcels delivered as promised. You can find the estimated delivery date in your order confirmation.
Remember that it can take up to two days for the parcel to be shipped, but this doesn't affect the delivery date given in your order confirmation. Once you receive your shipping confirmation, you can follow your order via the tracking link provided.
Unfortunately Zalando's customer care team don't have the possibility to speed up the delivery or give you more information than already provided via the tracking link.
Can I change again when and where my Zalando package will be delivered?
You can! Zalando shipping partners DHL, Hermes, DPD and DHL Express will send you an e-mail confirmation for your parcel. You can use this to set your desired delivery location, such as a parcel shop, or change the delivery day.
If the courier attempts delivery when you're not home, you can see via the parcel tracking whether your parcel has been delivered to a neighbor for example.
Zalando delivery tracking
As of April 23, 2019, Zalando ends free delivery in UK, Ireland and Spain. Zalando is introducing shipping costs in the United Kingdom, Ireland and Spain. The German fashion giant has taken this step after an earlier test in Italy. Although Zalando claims there are no plans to further expand this measure, it seems like the end of an era.
Customers in the United Kingdom, Ireland and Spain will now have to pay a couple of euros on orders under a certain value.
In the United Kingdom, Zalando's customers need to pay 3 pounds for orders that are below 19.90 pounds. In Ireland and Spain, customers need to pay respectively 3 and 3.50 euros for orders that are worth less than 24.90 euros.
What delivery options are available in UK?
Zalando currently offers three delivery options for getting your order to you:
Hermes home delivery - Standard delivery: 4-6 days (Mon-Sat), excluding public holidays
Hermes Click & Collect - Standard delivery: 4-6 days (Mon-Sat), excluding public holidays. Add your 'pick-up point' address at checkout when prompted for your delivery address. You'll receive an SMS when your parcel is ready to be collected.
DHL Express delivery - 1-2 day delivery when you order before 2:00 pm, Monday to Friday, excluding public holidays
All orders from Zalando.co.uk can be delivered to an address located in the UK only. Zalando does not offer international shipping.
Zalando delivery options in Germany
Delivery in Germany is fulfilled by DHL, DPD or Hermes. An order placed on Zalando.de may only be delivered to an address in Germany.
Once your parcel has been handed over to one of Zalando's logistics partners, you will receive your order's tracking number along with the delivery confirmation via email. This will allow you to check the status of your delivery online using the courier's tracking portal.
Zalando's flexible delivery and return policy
Zalando is well-known for its very flexible delivery and return policy. For years, the company offers customers the possibility to return items within 100 days for free. In September 2015, Zalando launches its same-day delivery pilot in Berlin, while in London the platform launches a pilot service for collecting return packages from customers. These pilots got subsequently rolled out in other cities in Europe.
Zalando in United Kingdom
In 2011 Zalando launched Zalando.co.uk, thereby offering its retail services to UK customers. Deliveries were operated by Yodel.
Zalando in France
Zalando officially launched its new satellite warehouse in Moissy-Cramayel, 30km south of Paris.
This new satellite warehouse is Zalando 'je ne sais quoi' to seduce the French consumers by offering them an even better shopping experience. The 20,000 square meters of logistics space will cater to the needs of Zalando French customers and fulfill the increasing demands of one of the biggest fashion markets in Europe. In addition to reducing delivery times, the new fulfilment center will enable a more efficient management of the distribution chain in France. In the future, it could also facilitate the testing of new services.
Zalando in Italy
The previously announced fulfillment hub of Zalando in Italy will be built in Nogarole Rocca close to Verona; Vailog has been selected to develop the facility. The new fulfillment center will be approximately 130,000 square meters. Besides speeding up the deliveries in Italy, the facility will also serve the neighbouring markets.
The potential of the Italian market and its proximity to Southern European countries are two of the factors behind the choice of Italy for the next central hub. The facility in Nogarole Rocca will have a logistic area of approximately 130,000 square meters, similar to the existing central hubs in Germany (Erfurt, Mönchengladbach, Lahr) and Poland (Gryfino close to Szczecin, Gluchow close to Lodz). Operations in the facility will be managed by a an independent partner, whose selection will happen through a tender.
Zalando in Norway, Sweden, Finland, Denmark
Zalando entered the Nordic market in 2010, by opening online stores in Denmark, Finland, Norway and Sweden. The fashion retailer has five fulfillment centers throughout Europe and warehouses in Italy, France and Sweden.
PostNord and Zalando have signed a three year logistics contract, thereby extending the partnership that started when Zalando entered the Nordic market eight years ago. Until mid-2021, PostNord will be the sole supplier of logistics solutions to Zalando in all of PostNord's four markets in the Nordic region.
For the coming three years, PostNord will take care of the transportation from Zalando warehouses to PostNord terminals as well as distribution from those terminals to the end-consumer. PostNord also developed a service specifically for Zalando, namely a free pick-up of returns within one hour at a location of the customer's choice of delivery. PostNord and Zalando are currently piloting this logistics service in Stockholm.
In January 2019, Zalando has opened a new fulfillment center in Sweden. In Brunna, near Stockholm, the online fashion player has opened a fulfillment center that's approximately 30,000 square meters big and gives place to around 500 employees as well as 50 autonomous mobile robots.
Due to advanced automation technology onsite and its strategic geographical location, the new fulfillment center of Zalando should cut lead times in half for customers in the Nordics. According to the company, the new location has the full potential for next-day deliveries to the Nordic capitals and same-day delivery in Stockholm.
Zalando Lounge tracking
Zalando Lounge track order is possible using provided package tracking number, you can usually find it in your shipping confirmation email or in My Orders section of Zalando website.
In Zalando Lounge shopping club, you can expect designer brands such as Levi's, Barbour and Ted Baker with new articles every day that are guaranteed to suit your taste. Discover a wide range of top-quality designer clothing for men, women and children with discounts up to 75%
Zalando Fullfilment Solutions
Zalando successfully launched Zalando Fulfillment Solutions recently, giving fashion brands access to its logistics infrastructure and know-how. Through the new service, Zalando takes over the order fulfillment for partners from inbound to return, with simple and individual solutions catered to their specific needs. This new initiative complements digital services already offered by the Zalando platform such as Brand Solutions or Zalando Media Solutions and will help to further improve the frictionless fashion experience for customers across Europe.
With a logistic network that will soon consist of 8 fulfillment centers in 5 countries, Zalando is piloting new offerings such as same-day delivery, geo-localised delivery or return on demand. Available in 5 of the European markets where the Zalando Partner Program is active, Zalando Fulfillment Solutions enables partners to scale their business internationally, without worrying about the corresponding logistics complexity.
Zalando Logistics
Zalando's first logistics centre outside of Germany opened on 15th December 2015 in Stradella, northern Italy. Just like when Zalando was building up their own logistics in Germany, Zalando's satellite in Italy will be starting out as a pilot project in with a service provider.
Zalando can rely on the international logistics know-how of their partner Fiege, as well as on their inventory control system ZALOS, which was developed in-house. ZALOS allows Zalando to make sure everything runs smoothly to the high Zalando quality that we are all used to.
Up until now Zalando operated a remarkably centralized logistics infrastructure with all logistics centers located within Germany and only retour centers in most of the other European markets Zalando operates in.
Zalando's warehouse and logistics network enables it to currently offer same-day delivery to 12 percent of the European population and next-day delivery to 56 percent. By 2020, it expects this to rise to 20 percent and 75 percent respectively.
About Zalando
Zalando is a European e-commerce company based in Berlin, Germany. The company follows a platform approach, offering Fashion and Lifestyle products to customers in 17 European markets.
As Europe's leading online fashion platform Zalando delivers to customers in 17 countries. In Zalando fashion store, they can find a wide range of clothing, shoes, and accessories from almost 2,000 brands.
Ten years ago, in 2008, German university friends Robert Gentz and David Schneider teamed up with Berlin-based start-up incubator Rocket Internet to launch Zalando, which, ten years later, has become one of the world's largest fashion e-tailers with 2017 revenues of €4.5 billion ($5.3 billion), more than double the sales at Yoox Net-a-Porter.
Today, Zalando has a market capitalisation of $11.85 billion and is building an "operating system for fashion," providing logistics, technology and marketing solutions to brand partners alongside its wholesale business. But Gentz and Schneider are facing their toughest test yet. American e-commerce behemoth Amazon is targeting Zalando's turf.
Zalando's localized offering addresses the distinct preferences of customers in each of the 15 European markets we serve: Austria, Belgium, Denmark, Finland, France, Germany, Italy, Luxembourg, the Netherlands, Norway, Spain, Sweden, Switzerland, Poland and the United Kingdom.
Zalando's logistics network with five centrally located fulfillment centers allows to efficiently serve customers throughout Europe, supported by warehouses in Northern Italy, France and Sweden with a focus on local customer needs.