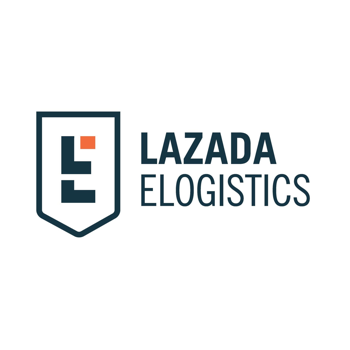 LEL Express is Lazada's internal B2C last mile delivery capabilities from pick-up to sort to delivery. Lazada (LEX) is one of the leading e-Commerce platforms in Southeast Asia. LEL Express, Lazada eLogistics is its own logistics network.
Everything written about eCommerce opportunity in Southeast Asia is overwhelmingly positive - a population of 600 million plus consumers, growing internet connectivity, broad penetration of smart phones, a young and tech savvy population and expanding GDP and purchasing power. The region's rate of eCommerce share of total retail at around 1 percent shows enormous opportunity in comparison to 14-17% in the west and China.
Despite these extraordinary possibilities, the logistics environment in SE Asia remains a huge challenge.
Lazada eLogistics (LeL) mission is to address these challenges, delight customers and win them over to eCommerce. They are building an innovative, highly visible, low cost logistics network. Their operating model is based on an ecosystem of logistics partners stitched together with state of the art technology and our modular infrastructure.
LeL is the Logistics arm of the Lazada Group and is structured around four operating Business Units
Express: own B2C last mile delivery capabilities from pick-up to sort to delivery
Transport: Management of our ecosystem of partners (3PLs) along all the transportation components
Fulfilment: Operation of a network of warehouses that can fill retail orders on our own behalf, as well as providing fulfilment services to merchants and international brands
Crossborder: Build-up & management of international logistics network giving seamlessly access to ASEAN
Which local courier will deliver my Lazada (LEX) package?
LEL Express is not the only courier that will deliver your Lazada (LEX) package. Except for LEX MY(Bahasa Malaysia), LEX TH(ไทย), LEX SG, LEX PH, LEX VN(Tiếng Việt), LEX ID(Bahasa Indonesia), its logistics network also includes DHL, Rincos, 7-Eleven, acommerce, Ninjva Van, Skynet, etc.
Lazada Malaysia: Lazada eLogistics, NinjvaVan, ABX Express, Gdex, Poslaju, POS Malaysia, Skynet.
Lazada Indonesia: JNE, POS Indonesia.
Lazada Singapore: Lazada eLogistics, NinjvaVan, Singapore Post.
Lazada Philippines: LBC Express.
Lastana Express Ind PT(Lazada)
Lastana Express Ind PT is the name of shipping method used for deliveries from Lazada in Indonesia
LEX PH Tracking
LeL Express usually delivers orders from Lazada in Philippines using Entrego courier.
Simply enter your tracking number from Lazada Philippines you'll instantly know where your package is!
LEX TH เช็คพัสดุ
If you want to track packages going from Lazada to Thailand you are in the right place. Just enter LEX TH package tracking number to find out where your parcel is.
LEX ID Tracking
With our universal Lazada tracker you can track packages going to Indonesia. Simply enter LEX ID tracking number to find out where your package is.
With Parcels app, you can track the Lazada LeL Express shipments, as well as any package shipped from China, Hong Kong, Singapore, Malaysia.