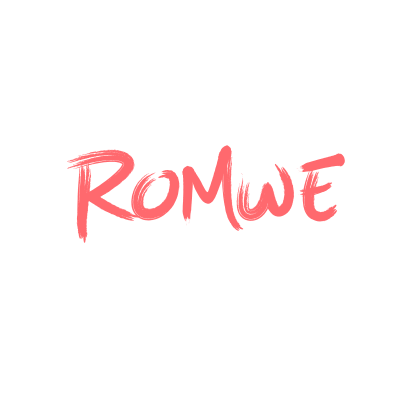 Romwe is a marketplace that collects goods from numerous sellers. For example, you ordered 10 items, these are 10 different suppliers throughout China. The website takes 3-7 days to prepare your order and local shipping in China. In fact, because these are all different suppliers, local delivery can take a lot more. Some items are already in Romwe's warehouse and therefore ship faster.
Romwe is an affordable online clothing site. They have some really neat, unique styles and finds at insanely low and reasonable prices.
Romwe, is a Chinese-owned company, linked to one of China's richest men, Yang Jianxin. They operate under many hundreds of 'brand names' and they're all too good to be true. And many of them may be ultimately one company: ShenZhen Global Egrow E-Commerce Co.
Romwe Order Tracking
Log in to "My Account" and click on "My Orders". You can find out the history of your order and its status.
Click on the "View Details" button
If your order is "Shipped", click on the "Track" button to check the current status of your package and find the track number.
Enter Romwe's order tracking number in search field on top of the current page
Romwe Track Order in US, UK, AU, CA
To track a Romwe package, you need the Romwe order tracking number, which can usually be found in your account on the order page.
Next, enter the order number / departure number in the search field above, and our service will track your parcel through all possible services, calculate the delivery time and show you where the Romwe parcel is, including the exact location.
Romwe Package Tracking
Romwe orders to United States are usually shipped by China Post and delivered by USPS when you've chosen Standard Shipping and by FedEx for Express Shipping.
Romwe Tracking GRW
First, we need to find tracking number. Log in to "My Account" and check order status.
If your order is "Shipped", Click "Track" check the current status of your package. After this you will be then taken to an overview of your recent shipping history of the Package.
There you can find your package tracking number and/or link to courier tracking page. Just copy and paste here your tracking number to track your Romwe order.
Romwe delivery time or How long does it take for Romwe order to ship?
When you place an order with Romwe we will have to process the order first. Please allow 3-7 working days for processing your order before shipment(weekends and holidays not included). Shipping time will be 10-28 Business Days working days by standard shipping and 2-4 working days by express shipping.
Shipping Time does not include a 3-7 day processing period required to process your order from the date your order is placed.
Romwe will make every effort to deliver your package ASAP. However, additional time may be required due to invalid addresses and custom clearance issues.
Where is my Romwe package?
Stop wondering your Romwe package is and start tracking it! Just follow simple steps on this page to find your tracking number, copy & paste it into search field.
Romwe Order delivery
It doesn't matter where you are located because it is a global online fashion retailer and this means you will receive your order wherever you are. They ship from warehouses in the US, Europe and China and make deliveries to (almost) every corner of the universe.
The company requests you to allow 3 to 7 working days for your order to be processed before the shipment is done. The weekends and public holidays are not included. I also found out that the processing time from the company is not included in the shipping time which is done by a different shipping company. This can take longer than you expected but the good news is that you will definitely receive your order in good shape.
Each order has an associated tracking number. When your order is shipped, you will be notified through an email. Due to the fact that Romwe is unable to control the delivery speed of the carrier, different countries will have different times of order delivery.
Romwe delivery to United Kingdom
Romwe has international warehouses based in Asia,America,Europe and the Middle East. Romwe's team ensures your order is being processed as quickly as possible.
Your order will dispatch from the nearest warehouse when possible, although the majority of stock is located in China so you may receive different packages for the same order.
Customers will receive orders via Romwe's courier partners like Yodel and NOT need to deal with any custom affairs. Please also be aware that next day delivery is NOT currently available for UK customers.
Romwe delivery to UAE, Qatar, Saudi Arabia, Kuwait, United Arab Emirates, Qatar, Oman and Bahrain
Romwe packages are delivered by Aramex, fetchr or naqel. Normally the delivery period takes 5 to 8 working days, for some cities the delivery period may vary. Shipping at Ramadan and Black Briday may take longer than the 3 to 7 days. Romwe tries their best to ship and deliver packages as soon as possible.
Where is Romwe located?
Romwe company is located in Shenzhen, China.
Where are Romwe products from?
At the moment, ROMWE have five warehouses located in California, New Jersey, China, Dubai and Belgium. Products will be sent from one of these warehouses according to the stock availability as well as based on the principle of proximity.
About Romwe
ROMWE is a global online stop for fast fashion since 2010. Romwe's aim is to always provide high value trendy pieces at incredible prices while ensuring high quality service to our customers. They design, source, market and sell clothing, accessories and home & living products. Romwe delivers to nearly every country in the world.