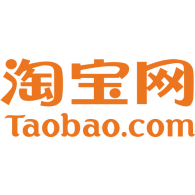 Since 2014, it has been possible to buy on Taobao with delivery outside of China, more and more people are turning to the services of this trading platform. In order to track a package with Taobao, you should find out if your package is shipped as registered or unregistered.
How do I track Taobao order
First you need to find the tracking number or waybill number, it is assigned to each order after the order is paid and shipped.
Go to taobao.com
Log into your account
Go to your my Taobao page, 我的淘宝 (my Taobao) > 已买到的宝贝 (my bought products)
There is a menu side bar titled 全部功能 (all functions) , look underneath 已买到的宝贝 (my bought products) and you will find 官方集运 (official consolidation)
Select 官方集运 . Now you enter the consolidated goods page.
Select the tab, 海外物流订单 (overseas logistics order)
This shows all your orders. Now you select the tracking details you want of the recent item you bought, under 查看物流 (view logistics)
When you go here, it may look like the shipping doesn't get updated, but we're not using this page. Rather we want the waybill number at the bottom.
运单号码: (waybill number)
Now that you have the waybill number, enter it on the current page. For USA, Canada buyers for goods shipping with JCEX, our service will provide you with tracking update, and also it will give you the UPS/USPS/FEDEX tracking number.
Taobao order number tracking
Refer to the section above, to track your order you need to find the tracking number assigned to your order by the delivery service.
How long does it take for Taobao items to get here?
Parcel delivery consists of the following:
Collection and dispatch of the order by the seller - usually takes 3 to 7 days. Some sellers may stretch the process and send after two weeks.
Acceptance by the delivery service - the parcel gets accepted by carrier and it is assigned a tracking number.
Export is the time when your parcel has left China customs. The most important and dangerous moment is because Here the parcel may be delayed up to 30 - 60 days. After export, the order will move up to you much faster.
Import and customs clearance – in your destination country.
Delivery by local courier service like USPS, UPS, Skynet, GDEX, etc.
Sea shipping from China to Singapore, Malaysia takes about 3 weeks, air shipping will deliver your items in 1-2 weeks.
Below is the average delivery time provided by the forwarder:
USA : JCEX UPS 5-7 business days, JCEX USPS 7-9 business days, Zhongshan EMS/DHL 9 business days
Canada : UPS 5-7 business days, EMS/DHL - 9 business days
Australia : JCEX 5 business days, ZTO Express 6 business days, 4PX 7 business days
New Zealand : 7 business days
Singapore : 5 business days
Malaysia : West Malaysia 5 business days, East Malaysia 7 business days
Japan : 4PX 5 business days, PRouter 4-8 business days.
The speed of the local customs clearance and local postal services will affect the delivery time.
Taobao shipping time to USA, Canada, UK
After the payment is made, it's all about the waiting game as your item might take 7-40 working days to reach you. Items usually take 3 weeks or more to enter the country. Then another week or more to clear your local customs. You will then have to wait a few days for your local postal service to deliver it to your doorstep. So, 3-5 weeks is a conservative estimate.
Shipping duration also depends on the delivery option you've selected. DHL can deliver within 5-10 days, EMS (also known as China Post) may take 10-28 days and China Air Mail from 14-40 days. Of course, you will need to pay more for a speedier delivery.
How long does Taobao delivery to Singapore take?
It's not possible to determine exactly how quickly a package reaches you when buying from Taobao. Broadly speaking, Taobao Global Direct Shipping is the fastest as the seller will ship it to you directly. For everything that involves a forwarder, there are several compounding factors:
The time it takes for the seller to ship your item to the warehouse
The waiting time to consolidate your order
Any extra processing time the forwarder might take
Whether your international shipment is by air or sea freight
Shipping lead time estimates typically count the days from the time your shipment is in the warehouse to the time it reaches your doorstep (or wherever you're collecting your items). So you should buffer a couple more days for the seller to ship the item to the warehouse in China.
Taobao Global Direct Shipping by Air - Within 5 days
Taobao forwarder (Cainiao & 4PX) by Air - Within 5 days
3rd party agent (EZBuy, SGShop, Peeka, Oops) by Air - 7 to 10 days
3rd party agent (EZBuy, SGShop, Peeka, Oops) by Sea - 2 to 3 weeks
Lazada Taobao Collection - Varies from 1 to 4 weeks
Taobao Global Direct Shipping
Taobao Global Direct Shipping is available to Singapore, Malaysia, Hong Kong, Taiwan buyers.
Taobao Global Direct Shipping is a Taobao official forwarding service in Singapore and Malaysia areas. All you need to do is checkout all items in your shopping cart at once, select "Taobao Direct Shipping" and make payment, sit back and wait for your parcel to be delivered directly to you without having to undergo a consolidation process at the forwarder warehouse.
The biggest advantage of this service is you only have to make one-time payment including domestic + international shipping fee, so you won't need to consolidate your orders and make any second payment – Fast and easy!
Taobao Global Consolidation and Shipping
Taobao Global Consolidation and Shipping,also called Taobao Cargo,Taobao CSCL,is a Taobao official forwarding service for international buyers.It currently supports six countries which are USA,Canada, Australia,New Zealand,Singapore and Malaysia.
"Taobao Consolidated Shipping" is a two-stage shipping process, whereby the shipping fee is to be paid by two steps.
Stage 1: From seller to China forwarder's warehouse
Stage 2: From China forwarder's warehouse to buyer
Taobao forwarders and local courier companies
Forwarders by country:
Local delivery services by country:
Zhongshan courier shipping to USA/UK
When you choose Zhongshan courier, Taobao sellers will ship your items using EMS or DHL for the international shipping depending on your location.
What is Taobao Logistics
Taobao logistics refers to an entity named Cainiao logistics, it is consists of Ali Group and domestic courier companies like SF-Express, STO Express, YTO Express, ZTO Express, Yunda Express etc. Its mission is to help the seller deliver packages to its clients in China mainland faster and conveniently. For Taobao users overseas, Taobao partnered with 4PX Express and other courier services to ship goods from China to overseas. But it is mainly restricted to South East Asia like Hong Kong, Taiwan, Macao, Singapore, Malaysia, Australia, New Zealand etc.
About Taobao
Taobao is a Chinese Internet site headquartered in Hangzhou, China, and is a subsidiary of the Alibaba Group. It is one of the world's largest e-commerce sites, as well as one of the 10 most visited websites in the world. As of February 2018, Taobao has more than 580 million active users per month.
The Taobao Marketplace, founded by the Alibaba Group in 2003, facilitates retail by providing a platform for small businesses and individual entrepreneurs to open online stores that mainly serve consumers in Chinese-speaking regions (mainland China, Hong Kong, Macao and Taiwan). ), as well as abroad.
With more than 1 billion products as of 2016, the total transaction volume of Taobao Marketplace and Tmall.com reached 3 trillion yuan in 2017, more than all US retailers and e-commerce sites. The Economist called it "the largest online market in the country." Sellers can place products for sale either at a fixed price or by auction. Auctions make up a small percentage of transactions. Most products are new products sold at fixed prices. Buyers can rate information about the seller on the information available on the site, including ratings, comments and complaints.
Alipay
Launched in 2004, Alipay, a deposit-based online payment platform, is the preferred payment solution for Taobao transactions. It is the most widely used third-party online payment solution in China. To ensure secure transactions, Alipay uses an escrow system, through which payment is made to the seller only after the buyer has received his goods in a satisfactory condition.
According to the Alibaba Group website, Alipay works with several financial institutions, as well as Visa and MasterCard to facilitate payments in China and abroad