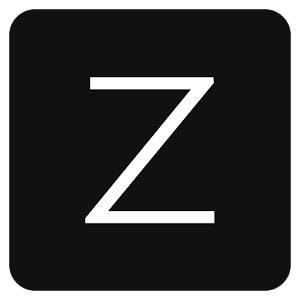 Zalora Group is an e-retailer founded by Kinnevik AB and Rocket Internet with operations in several South East Asian countries. Zalora is Asia's Online Fashion Destination, they create endless style possibilities through an ever-expanding range of products form the most coveted international and local brands, putting you at the centre of it all.
Zalora's e-commerce websites launched in 2012 in Indonesia, Malaysia, the Philippines, Singapore, Taiwan, Hong Kong, Thailand and Vietnam.
To track Zalora order just enter your order number in the search box on top, and our tracking robots will find your parcel in no time.
How to Track Your Zalora Order
Itching to get your hands on your latest purchase? See how close you are to receiving your package by tracking your order using ParcelsApp.com.
Step One: Log in to your ZALORA account and click "Track My Orders".
Step Two: You will be a shown a list of all the orders you have made. Once your package has been shipped, the "Track Package" button will be available for further details on the whereabouts of your parcel. In the event that tracking details are unavailable, you will be provided with a link to the delivery couriers website where you can input your tracking number.
Step Three: Copy the tracking number or tracking link and paste it in ParcelsApp.com
Note: It may take up to 24 hours for your tracking number to activate once the "Order Shipped" email has been sent.
Zalora Returns Tracking
Wondering if your returned item has reached our warehouse? Read on to find out how you can track your returns.
Tracking your returns depends on your return method. Kindly keep note of the return tracking number which can be found either on the return label or on your receipt which you should receive / request upon parcel drop-off.
You will be notified once your parcel has been received and processed by ZALORA.
Zalora Malaysia Order Tracking
Zalora partners with local deliveries couriers like TA-Q-BIN, NinjaVan, Pos Laju, CollectCo all of which you can track with ParcelsApp.com or through our mobile apps.
Pos Laju - The tracking number is a series of 13 alphanumeric digits which can be found at the top right corner of your return label/proof of drop-off. Simply head over to the PosLaju e-tracker to track the whereabouts of your return parcel.
CollectCo - The tracking number is made up of 12 numerical digits which can be found either on your return label/proof of drop-off. Simply input this number at CollectCo's e-tracker to track your return parcel. Please note if the drop-off centres are unable to provide a physical receipt, you may request for "proof of drop-off" via email instead. Your tracking number should go live within 30 minutes of drop off, otherwise you may reach out to CollectCo here.
NinjaVan - The tracking number is made up of 10 numerical digits which can be found either on your return label/proof of drop-off. Simply type this number at Ninjavan's e-tracker to track your return parcel.
Zalora Singapore Order Tracking
Zalora partners with local deliveries couriers like Singpost, NinjaVan all of which you can track with ParcelsApp.com or through our mobile apps.
Zalora Philippines Order Tracking
Zalora partners with local deliveries couriers like LBC Express, 2GO, Entrego, DHL, 7-Eleven all of which you can track with ParcelsApp.com or through our mobile apps.
Zalora is working with our courier partner ENTREGO to offer you fast, nationwide delivery and wide Cash-on-Delivery coverage.
Zalora Singapore Delivery Options
ZALORA offers different delivery or collection options. First of course, is the direct courier service.
Another option is collection from a 7-11 store of your choice, where you can make payment and collect your parcel. The ZALORA fleet will deliver the parcels to all 72 7-11 stores island wide.
The last method is collection from a POPStation. POPStations are located island-wide, mostly at MRT stations and shopping malls. You will be notified by Singpost when your item has been delivered, and you can pop down to collect.
In order not to get confused about where to track your Zalora orders, track them with the Parcels app and on this web site. Our service will automatically determine how and where to track your Zalora order and will show current location and delivery status of your goods.
What does my order status mean?
In the process of delivering your item to you, your package goes through a series of stages. Here's a quick guide to easily decode the delivery statuses you see when tracking your order.
Payment Pending - Orders with Bank Deposit as payment option - still waiting for your payment
Payment Received - Orders with Bank Deposit as payment option - we have received your payment
Verification Pending - Order waiting for Finance verification
Verification in Process - Order verification in process
Check In Progress - Order is undergoing finance verification
Checked - Order has passed finance verification and will be passed to our Warehouse team
Order Receiving - Order was forwarded to our warehouse and will be prepared shortly!
Order Processing/Order Being Processed - Order is getting picked and packed
Shipped - Order has been scheduled for delivery
In Delivery/ Out for Delivery - Order is on the way to you today
Delivered - Order has been delivered to you!
Refund Being Processed - We have received your parcel back at our warehouse and are preparing your refund
Refunded - Refund has been credited via your original payment method or Wallet Credit
Order Closed - Order has been cancelled
Zalora Delivery Times
ZALORA aims to deliver your items in the fastest time possible! As items may be sourced from different places, delivery times may vary. If there is a different lead time, we may prioritise parts of your order and ship them separately.
If you want guaranteed next working day delivery for your "Sold by ZALORA" items, opt for our Express Delivery instead!
Zalora Malaysia Express Delivery
Express delivery is a service provided by ZALORA that allows you to receive your order much faster with a nominal fee of RM11.90 for Peninsular Malaysia!
Otherwise, receive your order the following working day. Best of all, it works for all payment methods - even Cash on Delivery (COD)! Only orders placed on a working day are entitled for next working day delivery. If you place your order on Sunday, you may only receive it on Tuesday.
Note: Express Delivery excludes CollectCo deliveries (self-collection) and deliveries on weekends and public holidays. This service is only available to selected areas within Peninsular Malaysia.
Zalora CollectCo Pickup
To make shopping even more convenient for individuals on-the-go, you can now collect your order at any of your preferred CollectCo collection points with just 4 easy steps!
Note: Unfortunately, this service is currently only available for prepaid orders delivered in selected areas; Credit/Debit Card, Paypal, or Store Credit payments. CollectCo pickups are also not available for orders with Seller Items.
What do I do if I miss my delivery?
Missed a delivery from Zalora? Don't worry, they'll make a maximum of three attempts to deliver your order!
If they fail to reach you at your specified shipping address on the scheduled delivery date, our partner courier will either send you a message or give you a call to inform you that he came but missed you. Their partner courier will then reschedule your delivery.
If they miss you a second time, they will put your order on hold and our Customer Service team will get in touch to schedule a final delivery attempt.
After three attempts, however, the rider will return your package to Zalora and we will sadly have to cancel your order.
About Zalora
ZALORA is Asia's leading online fashion store, and their products are available in 7 South-East Asian countries. They have a simple philosophy – offering their customers fabulous new fashion styles, trends and tips in a fun and easy shopping experience.
With a whole host of different brands on their website, ZALORA has an extensive collection of both male and female products. They also keep up with the latest trends, whilst offering personal styling tips and services for those who are keen on improving their sense of fashion.
Influential Brands awarded ZALORA the Top Brand Award in the Online Apparel Platform category, affirming its place in Online Shoppers' hearts as the brand to trust.
Offering an extensive collection of over 500 top international and local brands and designers, Zalora's customers can shop from thousands of products across men's and women's fashion apparel, shoes, accessories, and beauty categories online. We offer a thirty-day free returns policy, speedy deliveries within 1-3 working days, free delivery over a certain spend, and multiple payment methods including cash-on-delivery.
At ZALORA they believe your shopping experience should be easy and fun. We have a great team of local customer service consultants.
ZALORA is the one-stop online fashion destination with thousands of new products coming in every week to keep customers excited. Believing that your online shopping experience should be easy and fun, we offer speedy deliveries with 30 days free return policy as well as various payment methods.
ZALORA is a part of the world's leading fashion group which is Global Fashion Group. Established in 2011, the GFG was dedicated to help online fashion companies emerge in its market. The Global Fashion Group operates in 27 countries with a presence in India, South America, Russia and the Middle East. Being a part of GFG, ZALORA Group has grown throughout the years as the voice of fashion in the region.