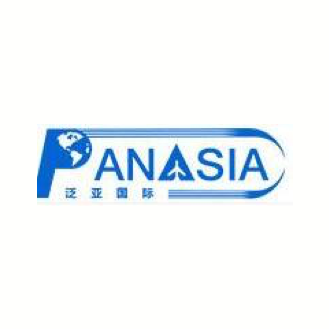 Panasia (Pan Asia International) - Chinese logistics company mainly used for shipments from GearBest. All shipments start their way in China, and after crossing destination country border are handed over to local courier companies. Faryaa English tracking is available directly from their website.
In Germany Hermes delivers Panasia shipments. In Italy Panasia hands parcels over to BRT Bartolini courier, part of DPD Group. Shipments to Portugal are usually done with SEUR. Packages to Spain are sent through Correos Spain.
From my experience, Panasia also partners with DPD UK, initially packages are going from China to United Kingdom, then DPD delivers it all over Europe, including Spain, United Kingdom, etc.
Express Panasia shipments are delivered with UPS.
GearBest gave names to delivery methods for each country like Italy Express, Germany Express, Spain Express etc.
Note that the 7 to 15 business days of delivery referred to on the GearBest website may not be fulfilled in times with a large volume of orders and there may be some delay with customs clearance in London.
Faryaa tracking
No matter which tracking number you got from GearBest, we can track it for you, just enter it in search box above
Your parcel starts its way to you from GearBest China warehouse where it's prepared for international shipment and passed to logistics partner such as DHL. DHL consolidates multiple packages and transfers a whole lot of them together to the next transit point which depenends on your destination country. For shipments to Europe, all packages are going through London, United Kingdom customs.
After going through customs of your country or European Union customs, parcel is transferred to local logistics partners who finally deliver your package.
Germany Express Tracking
Since Gearbest shipments sent by Germany Priority Mail (also known as Germany Express) were delivered in Germany with Hermes, the tracking was possible with Beishisheng (Sky56.cn). This has not been possible for some time now. The reason for this is that Gearbest has changed the logistics provider to make deliveries faster.
You can track Germany Express shipments from China here www.faryaa.com/user/index/package-refer/type/track
After package gets to Germany, Hermes starts promptly updating its status.
Tracking Italy Express
Transfer from China to mainland Europe is managed by logistics partners like DHL and UPS. After passing EU customs parcel is transferred in pallets to Milan, Italy where it's handed over to final delivery in Italy to Bartolini.
To Sicilia, Sardagna and other italian islands, Bartolini might require an additional day to deliver.
Often times Panasia tracking works earlier than tracking with Bartolini. Our web site will track your parcel with Pan Asia and Bartolini at the same time.
Tracking Spain Express
Those of you who are new to GearBest and have recently placed an order from China with Customs Clearance Method: Priority Line - Spain Express (orders are forwarded to Portugal through Spain) may be confused since the order can pass through 4 different couriers until arriving at the destination.
Gearbest is using two Priority Line shipping methods depending on the product. After the order has been placed actual delivery method appears in the Shipping Method. Correos Line means that it will be delivered by Correos Spain, if you see ESEXPSE in the Shipping Method your order will be sent through SEUR.
SEUR packages will have tracking number starting with SU with 15 digits after it, like SU15173712648856.
About Pan Asia
Founded in 2015, Pan Asia International has had 10 years of industry experience in the cross-border e-commerce industry and was keen to see the strong demand of cross-border e-commerce businesses for integrated logistics solutions.
Company aims to help cross-border e-commerce enterprises in the United States, the United Kingdom, Germany and other markets with logistics channels integration, management and optimization, so far billions of dollars of goods have been delivered through Pan Asia International.
Pan Asia management believes that the choice of high quality logistics solution partners is a crucial link in cross-border trade. Besides, Pan Asia International closely follows the pulse of the market trends and future logistics developments, to provide any ecommerce company with all aspects of cross-border logistics solutions. Let us deal with those changes in logistics, so that cross-border e-commerce businesses can focus on their business.
With Parcels app, you can easily find out the exact location of your packages or shipments delivered by Faryaa Panasia.