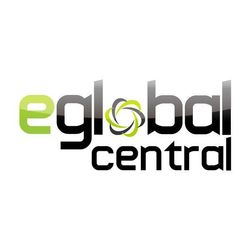 When your eGlobal Central purchase is ready for shipping, package is sent to the courier/postal service, and assigned a unique tracking number. To track eGlobal Central packages, you need to find tracking number assigned to your order on the eGlobal Central order tracking page.
You may find tracking numbers that look like: 11DC013310A65, this is actually wnDirect tracking number, but you need to strip away first and last 2 symbols to make it look like DC013310A. With that tracking number you can track your eGlobal Central order using any 3rd party tracking web site like ours.
Tracking numbers like 596C1420091592764 are actually from LaPoste Colissimo, but you need to remove 2 first and last digits to make look like 6C14200915927.
Same for DHL Paket tracking numbers 760034043429200944760728, that you need to convert to 00340434292009447607 by removing first & last 2 digits.
You can find tracking number by opening eGlobal Central order tracking link like this http://track-shipment.eglobalcentral.fr/?courier=CENTRAL-POST-10&tracking=11DC013310A65
eGlobal Central Order tracking
eGlobal Central UK order tracking is very easy. Enter the tracking number of the order into the tracking form above and click on the "Track Package" button to find out the latest information about your parcel from eGlobal Central.
Please note that the eGlobal Central order number and tracking number are totally different numbers. To track your package via courier you need to enter tracking numbers.
With Parcels web site and apps you can track any eGlobal Central order directly with multiple couriers' websites.
eGlobal Central Tracking Status
Find out where your eGlobal Central package is and all its tracking statuses. Just enter your tracking number into search field above.
Where is my order?
Once eGlobal Central ships out your order, the parcel will be in the hands of the courier. To get latest updates on your parcel, please refer to the tracking number eGlobal Central will send to you once your order has been dispatched. As it is out of eGlobal Central hands, it is the responsibility of the customer to check this and to contact the courier if there is are issues to arrange re-delivery, receive pick up instructions etc. If there is an issue that you can not solve with the courier, you may contact eGlobal Central and they will try provide assistance where possible.
Who handles the delivery of my items?
Default delivery method is to be handled by DHL, FedEx, UPS, bpost, Yodel, Quantium, TNT. The orders can be tracked with the tracking number to be provided after the order has been dispatched.
eGlobal Central Delivery Time
Orders are typically shipped within 2-3 days. With Free Economy Express Shipping service, orders are normally delivered within 6 to 8 working days.
Economic Express (Delivered in 6-8 working days delivery)
Express Economy Insured (Delivered in 6-8 working days delivery)
Priority Express Delivery (Delivered in 4-6 business days)
Priority Express Delivery with Insurance Coverage (Delivered in 4-6 business days)
Please note that the above delivery times are just estimated quotes by the courier companies. Delays do happen occasionally as there are many uncontrollable factors in the process of shipment.
How long does it take to deliver?
With most products listed on the website in stock, eGlobal Central will try to dispatch the order within 24 working hours. Then it takes normally within 6 to 8 working days to deliver your order with the Free Shipping Service and for some remote areas it takes usually 2 to 3 extra working days.
Why is there no information available for the tracking number I am given?
eGlobal Central provides the customers with the tracking number of the package as soon as eGlobal Central has the information. However this may mean that you could receive the tracking number before the courier company has updated their database or uploaded the information to their website. The tracking details will only be available after a while, sometimes taking up to 48 hours. Unfortunately the time required for the tracking number to reflect the status of your package is subject to the courier and it is out of eGlobal Central control.
I can not track my eGlobal Central order?
If the tracking number does not work, do not worry. It takes 1-2 days for tracking information to be updated once you paid for the order and it was shipped.
About eGlobal Central
eGlobal Central is a global online shop for all brands of consumer electronics and gadgets sourced from all over the world. We will do our utmost to provide the best price possible for each item listed on our shop to ensure that shopping on our site could be fun, cheap and stress free.
eGlobaL Group has been providing online shopping services for more than 5 years. They have launched localized stores for customers in United Kingdom, United States, Spain, Germany, Austria, Spain, France, Italy and other countries.
eGlobal Central promises to offer low prices across all consumer electronics products to valued customers. To ensure that customers have excellent online shopping experiences at eGlobal Central, all products are 100% original and brand new. They offer free shipping, with 24 working hours dispatch, for all in-stock item. With live chat support, you can get a response from their professional customer service team immediately. By paying through PayPal, you can make your purchase even easier, faster and safer. eGlobal Central also offers 30 days return policy and 24 months warranty for majority electronics products.
eGlobal Central offers free delivery services to customers who make a purchases over GBP50 or more. They offer free shipping for orders to whole United Kingdom with Economy Express Shipping through partnership with international couriers. Most in-stock items are directly dispatched within 24 working hours from theirs warehouse and will be delivered within 6-8 business days. For remote areas, it only takes 3 to 5 extra business days. If you decide to use Priority Express Shipping, it would only take 3-5 business days to delivery.