HM Order Tracking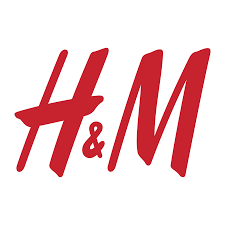 As soon as H&M start packing your order they will send you a shipping confirmation email with the delivery details and a link to track your parcel online. You will also be able to track your order under 'Orders' when you sign in at My Account.
Most of the time once order is shipped it's handed over to partner delivery company such as USPS, UPS, Canada Post, Estafeta, Hermes.
H&M Order Tracking in US, Canada, India, Ireland, Mexico
Simply enter your H&M order number into search field above and hit Track Package button.
In a couple of seconds you will get latest status updates for your order and in case of package going to Canada you will get Canada Post tracking number along with all status updates from Canada Post.
For India orders you can find out Delhivery tracking number.
For United States orders H&M will provide UPS or USPS tracking number.
For Mexico orders H&M you will find Estafeta tracking number after entering your order number.
How do I track my H&M order?
Once H&M picks and packs your order, it will be delivered to shipping company collection point or warehouse. After that tracking number associated with your order will appear in your account and shipping confirmation email will arrive into your inbox.
After receiving tracking number you can track your order all the way from origin warehouse to your door.
Please note, that it can take some days before the tracking information is uploaded.
Who is delivering my H&M order?
H&M is cooperating with a large number of carriers over different markets.
About H&M
H&M operates in 74 countries with over 5,000 stores under the various company brands, with 126,000 full-time equivalent positions.
It is the second-largest global clothing retailer, behind Spain-based Inditex (parent company of Zara). Founded by Erling Persson and run by his son Stefan Persson and Helena Helmersson, the company makes its online shopping available in 33 countries.
The company was founded by Erling Persson in 1947, when he opened his first shop in Västerås, Sweden. The shop, called Hennes (Swedish for "hers"), exclusively sold women's clothing. A store was opened in Norway in 1964. In 1968, Persson acquired the hunting apparel retailer Mauritz Widforss, which led to the inclusion of a menswear collection in the product range and the name change to Hennes & Mauritz.