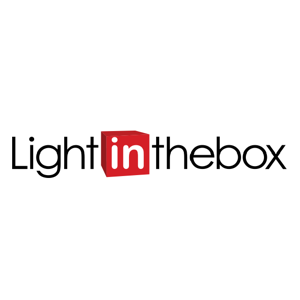 LightInTheBox.com ships worldwide to nearly every country across the globe, covering North and South America, Europe, Asia, Africa, Oceania, and more. They employ the services of major, trusted international carriers to ensure your package arrives to your destination safely and securely.
Once an order has shipped out, Light In The Box will send you a Shipping Confirmation Email that includes your Tracking Number. To check the status of your package, copy and paste that tracking number into the search box on this page.
How do I track LightInTheBox order
First you need to find the tracking number, it is assigned to each order after the order is paid and shipped.
To find tracking number for your package:
Sign into your account and click "My Orders".
Click on the Order Number you want to track
There you'll find Tracking Number
How do I estimate my delivery date?
Postal Service - No Tracking / Postal Service - Tracking to Brazil, Russia, Italy, Argentina, Chile, Mexico - 15-35 business days, All Other Countries - 10-20 business days
Expedited Postal - to Russia & Brazil - 10-25 business days, Latin America (excluding Brazil) - 7-15 business days, All Other Countries - 5-8 days
Economy Express - to United States - 4-7 days
Expedited Express - Worldwide (excluding Russia, Brazil & Greece) - 3-5 days
When tracking your Light In The Box package with our service you'll receive up to 80-90% accurate ETA date as we collect detailed statistics for each delivery service and package type to each country.
Light In The Box Shipping Options
Global Expedited Postal Shipping takes 5 - 8 business days (8 - 12 week days), and generally it is provided by EMS or other specialized global e-commerce shipping couriers
Global Postal Service is carried out by a national postal service, but includes tracking capability. The couriers charge a fixed tracking fee per package. Additionally, it varies from country to country and can take 10 - 18 business days (14 - 26 week days).
Global Economy Express is a new shipping method we are proud to offer to give you more options in shipping. With tracking support and 4 - 7 business days (7 - 11 week days) delivery, Economic Express is faster than Postal Expedited, but cheaper than Express Expedited; Economic Express offers a middle option where speed and cost are balanced and peace of mind is guaranteed.
Global Expedited Express Shipping is the fastest way to ship your product globally. It typically takes 3 - 4 business days (5 - 7 week days) to arrive and is carried by one of the following global express shipping companies: DHL, UPS, FedEx, and TNT.
About LightInTheBox
Light in The Box is an online discount store that facilitates shipments of a variety of items from China to countries throughout the world. Light In The Box offers thousands of products at the bargain and wholesale prices.
LightInTheBox has been strongly criticized by customers on Trustpilot. Some reviewers mention that the delivery waiting time is very long (on average 2 months), and say that LightInTheBox do not pay customs charges so the customer has to pay fees before being able to receive what has been ordered.
In addition, LightInTheBox has received numerous very poor reviews on www.consumeraffairs.com. Several reviewers claim to have been charged for orders, ultimately receiving neither the products ordered nor a full refund.